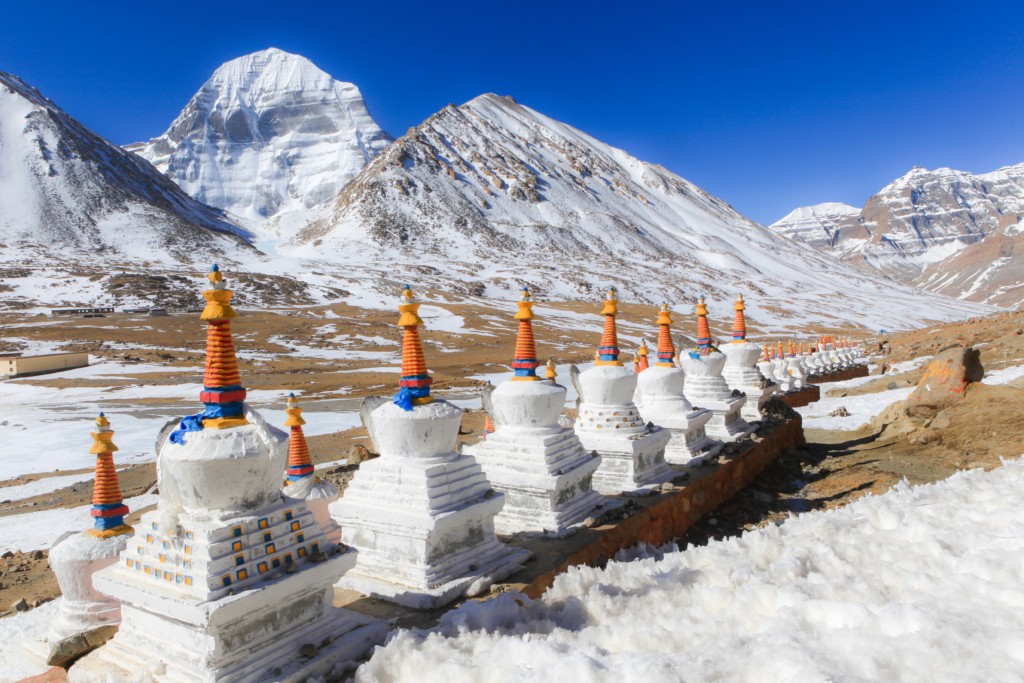 UPDATED February 2018: Read this post for the most current travel regulations in Tibet. For travel questions on Tibet, email us: thelandofsnows@gmail.com
Contact us for FREE Tibet travel planning
We are the experts in Tibet travel! We have many decades of experience traveling, climbing and trekking in Tibet. Use us for free Tibet trip planning, including what agencies to use, what travel routes to take, when to go, How to get to Tibet and more! Feel free to contact us at: thelandofsnows@gmail.com.
For additional information on Tibet travel, connect with us on social media:
Getting to Tibet is not difficult
Before you begin reading this post, it is important to understand one thing: Getting to Tibet is NOT difficult! Sure, the Tibet Travel Regulations from the 1980's until the very early 2000's were somewhat confusing making Tibet hard to reach, but for the past 15+ years, Tibet has not been difficult to get to. Tibet has a reputation for being a difficult place to go to only because of the vast ocean of incorrect, outdated and wrong information that is on the internet and in old guidebooks. In reality, Tibet is a very easy place to go to. The infamous Tibet Travel Permit is arranged for you by a travel agency. Read this post on How to get to Tibet and find out for yourself….
Annual Tibet Closure in March
Each and every year, Tibet closes to all foreign travelers from around mid February, thru March and until very early April. In 2018, the closure begins on 10 February. This means that all foreign travelers will have to exit Tibet by the evening of 9 February 2018. This closure will last until very early April. We suggest panning to arrive to Tibet by around 7 April to make sure that the area is open by then. This is a yearly closure that has been going on for the past 10 years, so plan accordingly. The date of the closure for 2019 will not be known until January 2019. More on this annual closure in the following link: Tibet Closed Every March
Popular Travel Routes in Tibet
There are countless travel routes to take in Tibet. Whether you only have a few days or have several week or more, there is certainly something for you in Tibet. Tibet has numerous amazing treks, but also has non-trekking routes that can be done be vehicle. For a recommendation on popular travel routes in Tibet, go to the following link: Popular Travel Routes in Tibet
For more tour information in Tibet, send us an email at: thelandofsnows@gmail.com
Current Tibet Travel Information
Each year I do my best to keep up-to-date on the various Tibet travel regulations and restrictions. Tibet, including the regions of Amdo and Kham, can sometimes be politically unstable. This is not common, but it does happen from time to time. When areas and regions are unstable, the government (not travel agencies) either closes specific areas or impose additional travel regulations. Again, this is not very common. It is important to remember that it is not the travel agencies who impose or even want these regulations, but rather it is the Chinese government who hands down these travel restrictions that agencies must follow.
This post will be updated regularly when Tibet Travel Regulations change.
Required Organized Tibet Tour
All foreign travelers going to the Tibet Autonomous Region (TAR) are required to be on an organized tour that only a travel agency can arrange. There are no exceptions. All foreign travelers must have a private vehicle, driver, tour guide, official travel itinerary and travel permits when traveling in Tibet. Nearly all nationalities can travel to Tibet. The main exception is travelers from Norway, who are currently unable to get permits for Tibet, therefore cannot travel to Tibet.
Only a travel agency in Tibet can assist you in organizing a tour in Tibet. Despite what you may have read on some obscure website or some outdated travel book, there is NO independent travel allowed…..none. Even if you only stay inside the city of Lhasa, you still must have an organized tour. You will want to contact a travel agency at least 6 to 8 weeks before you plan to arrive to Tibet so that all of the required permits can be arranged. When you contact a travel agency, tell them the following information:
When do you plan to go to Tibet?
How many people will be traveling with you? Are you solo? If so, no problem!
Where in Tibet you plan to go? Need Help? Go here: Popular Travel Routes in Tibet
How long do you plan to be in Tibet?
Do you need a private or group tour? Group travel isn't required, but is a cheaper option.
What type of hotels do you want (budget, mid-range, 4 Star, 5 Star)?
If you can send a few short emails to a travel agency in Tibet, you will be well on your way. Again, getting to Tibet is very easy as the travel agency you use will take care of almost ALL the details of your journey.
You have the complete freedom to design your own travel route in Tibet if you choose to do a private tour. Tibet is not like North Korea where you can only visit a few places, not at all. There are hundreds of different travel routes you can take. A private tour in Tibet will allow you to create your own travel route going specifically to the places you wish to see.
NOTE: Foreigners are required to be on an Organized Tour, but are NOT required to be on a Group Tour, as explained in the next paragraph. For assistance in arranging Tibet travel, email us at: thelandofsnows@gmail.com
Group Travel in Tibet
Like recent years, Group Travel in Tibet in 2018 is NOT required. Many people think that you have to be on a group tour in order to go to Tibet. This is not true. Solo travelers are allowed to travel to Tibet, but still must be part of an organized tour, as explained in the paragraph above. Because of the costs involved with Tibet travel, many solo travelers prefer to join a small group tour to share the costs of the required private vehicle, driver and tour guide. If you choose to do a group tour in Tibet, you will not have the freedom to customize your own travel route as the itinerary has already been set in advance. A group tour is a good choice for budget travelers as it can save you money. As with all travel to Tibet, the agency you use will take care of almost all details of your group journey. Again, group travel to Tibet is not required, but can safe you some money as you can share the costs of a journey among other travelers.
Tibet Travel Permit
I get more questions about the required Tibet Travel Permit than I do anything else regarding Tibet tourism. The Tibet Travel Permit seems to cause a lot of stress and frustration to travelers. However, there is absolutely no reason to be concerned or confused about these permits as the travel agency you use in Tibet will arrange ALL permits for you. You don't need to ask them to arrange permits for you….they already will do that as travelers cannot go to Tibet without these permits. So what permits do you need? Read on…
Tibet Travel Permit: The most common permit that ALL travelers to Tibet will need is a Tibet Travel Permit. Even if you are only going to Lhasa, you will require this permit. This permit is 2 pieces of paper. The first page lists your travel route and the dates you will be in Tibet. The second page lists your name, nationality, passport number and occupation. The agency you use will arrange this permit for you before you arrive to Tibet and will either mail it to the hotel you are staying at in Mainland China or will email it to you. If you fly to Tibet, the permit will need to be mailed to you. If you take the train to Tibet, the permit will be emailed to you.
Alien Travel Permit: This permit is needed if you go to areas west of Shigatse or east of Tsetang. Unlike the Tibet Travel Permit, this permit cannot be arranged in advance, but needs to be arranged upon arrival to Shigatse or Tsedang. Normally, your guide will go and get this permit for you, which takes about 30 minutes or so to get. Again, you do not need to worry about getting this permit. Your guide will do it for you. You most likely will never see this permit as your guide will hold onto it for you.
Military Permit: Tibet has numerous military bases, particularly in the border regions near Nepal, India and Bhutan. Many travel routes in Tibet go near these military installations and require travelers to have a Military Permit. Like the Tibet Travel Permit, the agency you use will arrange it for you in advance before you arrive to Tibet. Only a few areas of Tibet require this permit. If you do need this permit, you will likely never see it as again, your guide will hold onto it.
Foreign Affairs Permit: Some sensitive areas of western and eastern Tibet require another permit known as a Foreign Affairs Permit. Like all other permits, you do not need to worry about obtaining it as the agency you use will take care of it for you!
Summary: You don't need to worry about getting any Tibet Travel Permit! The agency you use will take care of ALL of them for you. You cannot get them on your own and you cannot get them from a China Embassy or Consulate. Only a travel agency can get them for you.
Tibet-Nepal Border Open
After being closed for nearly 2 1/2 years because of the Nepal Earthquake, the main Tibet — Nepal international border crossing finally reopened to foreign travelers on 28 August 2017. The new border crossing is located in Kyirong, about 70 kilometers west of the old port at Zhangmu. This means that you can now travel along the epic overland journey from Lhasa, Tibet to Kathmandu, Nepal. Over 95% of the road on the Tibet side of this route is paved, though it is still bumpy in places. The road on the Nepal side is only about 60% paved with the remaining 40% (or so) being dirt. Roan construction continues on the Nepal side. As with all areas of Tibet, a full organized tour through a travel agency is required to travel along this route.
Mt. Everest Base Camp
The Tibet-side Everest Base Camp is OPEN in 2018. In late 2015, the road from Shelkar to Everest Base Camp was finished being paved after a 2 year road construction closure. It now takes less than 2 ½ hours to reach Everest Base Camp from the town of Shelkar, the closest major town to Mt Everest. Since base camp lies at 5200 meters/17,050 feet, it is important to make sure you are acclimatized to high elevation before going there. The North Face Everest Base Camp remains a top destination to visit in Tibet.
Mt. Kailash and Western Tibet
Mt. Kailash, Lake Manasarovar and Western Tibet are all OPEN to foreign travelers in 2018. This includes the overland route from Lhasa to Kashgar (Xinjiang) via Western Tibet. The only exceptions are travelers from India and Norway. Indian travelers can go to Mt. Kailash, however, they need to contact a travel agency that specializes in arranging a pilgrimage journey to the sacred peak. Many travel agencies in Tibet cannot arrange journeys to Kailash for Indian travelers. No group travel is required for this region, though a small group tour is an economical way to visit Mt. Kailash and Western Tibet.
Chamdo Prefecture and Eastern Tibet
All of Chamdo prefecture, with the exception of Rawok Lake (which is only 8 kilometers inside Chamdo prefecture), has been CLOSED to foreign travelers since 2008 and remains closed for 2018. There is a possibility this area could reopen in 2018. If it does reopen, I will immediately update this section.  **This means that the overland routes from Sichuan (Chengdu) and Yunnan (Kunming and Shangri La) will not be able to be traveled at the present time. Coming from Yunnan and Sichuan, you will only be able to travel as far as the border of the eastern Tibet Autonomous Region. You will not be allowed to cross into the TAR.
Entering Tibet from India
Since 2015, a small number of Indian Hindu pilgrims on their way to Mt. Kailash have been able to cross the Nathu La Pass from Sikkim, India into southern Tibet near Yadong. This was the first time that travelers were able to cross this border since before the 1962 Sino-Indian War. It seems that a small number of Hindu pilgrims from India will be able to cross this pass again in 2018, however, this is ONLY for a very small number of Indian passport holders. Foreign travelers cannot cross the Nathu La Pass from India to Tibet and cannot cross from any border crossing in India into Tibet. If you wish to travel from India to Tibet, you will first have to go to Nepal. There are no overland border crossings that foreigners can use to enter Tibet from India and there are no direct flights from India to Tibet.
Yadong, Lhamo La Tso & other Closed Regions
There are several region of the Tibet Autonomous Region that are completely closed to foreign travelers. The Yadong region is located in south central Tibet and is north of Sikkim, India and west of Bhutan. The entire region from the Indian border, through Yadong and to the town of Khangmar is CLOSED to all foreign travelers. The holy lake of Lhamo La Tso, located in Gyatsa County east of Lhasa, has been closed to foreign travelers for several years and looks to remain closed indefinitely. Regions of Tibet that border the Indian state of Arunachal Pradesh are closed as most of this region is disputed, being claimed by both China and India. As stated above, all of Chamdo prefecture is closed to foreign travelers, including the overland routes to Yunnan and Sichuan provinces.
Travel Regulations for Amdo and Kham
NOTE: All of the remaining information in this post is for areas of the Tibetan Plateau that are OUTSIDE of the Tibet Autonomous Region (TAR). The areas listed in the following paragraphs do not require any permits or organized tour. You can travel most of these areas independently using public transportation.
The Amdo and Kham Regions are located out of the Tibet Autonomous Region (TAR) and do not require an organized tour as they are located in the provinces of Qinghai, Sichuan, Gansu and Yunnan. However, these areas do sometimes have a few special regulations and are prone to occasional political protests. Read below for more information.
The Tibetan Regions in Qinghai Province
Over 95% of the land mass of Qinghai is designated as "Tibetan Autonomous Prefectures". Qinghai is divided into 6 Tibetan Autonomous Prefectures while one other prefecture has a large amount of Tibetans as well. Over the past 10 years, there have been numerous self-immolations and small protests throughout the province, especially in and around the town of Rebkong, known as Tongren in Chinese.  Despite this, much of Qinghai is open without any travel restrictions or need for an organized tour.
The Amdo regions of to the south of Qinghai lake (Tsolho / Hainan prefecture) are all open, however only half of Golok prefecture is open. The counties in Golok that are open include Maduo, Machen (Dawu) and Jigdril (Jiuzhi). The counties of Darlag (Dari), Gabde (Gande) and Padme (Banma) are closed to foreign travelers. Foreigners can pass through these closed counties in Golok, but cannot stay the night in them
The two counties that lie along the north shore of Qinghai Lake, Gangtsa (Gangca) and Haiyan are both open to foreign travelers, while the two counties that lie to the north of those 2 counties, Menyuan and Qilian, remain closed as they have been for the past 20 years.
In November 2013, government officials from Beijing traveled to Yushu to officially announce that the area had been rebuilt after suffering a devastating earthquake in April 2010 that completely destroyed the town. Jyekundo is finished being rebuilt and there are now many good hotels and restaurants to choose from. All 6 counties of Yushu prefecture are open to foreign travelers. This remote and isolate prefecture, at 97% Tibetan, has some of the best preserved Tibetan culture remaining on the Tibetan Plateau.
The large prefecture of Tsochang / Haixi in far western Qinghai has had some closures in place for more than 20 years. The city of Golmud is open, but the counties of Delingha and Wulan are permanently closed to foreigners.
Read more about Qinghai:
The Tibetan Regions in Sichuan Province
LARUNG GAR in Sertar/Seda County in the western Sichaun region of Kham is CLOSED to foreign travelers. It is impossible how long this closure will be in place. Read the following link for more details: Larung Gar in Sertar is Closed
Western and Northern Sichuan each contain a Tibetan Autonomous Prefecture. Ngawa / Aba prefecture, part of the traditional Tibetan region of Amdo, is located in northern Sichuan and has had some areas of major unrest the past 2 years. Ngawa / Aba county, one of 13 counties within the prefecture, has periodically closed at times over the past 8 years. However, for 2017 the county of Aba is open once again to foreign travelers. The counties of Dzamtang (Rangtang), Marthang (Hongyuan) and Zoige (Ruo'ergai) have also had political unrest in recent years, but are currently open to foreigners.  Often times the only way of finding out if these counties are open, are to go there and find out first hand. Local police will always say the area is "open", even if it is closed. If the area is unexpectedly closed, the police will not fine you or detain you, but kindly ask you to leave. Some guidebooks report that all of Ngawa / Aba prefecture is closed and that simply isn't true. For 2018, all counties in Aba Prefecture are open.
Garze prefecture, part of the traditional Tibetan region of Kham located in western Sichuan, is currently all open to foreign travelers, except for Larung Gar and Sertar (Seda) County. Starting from early June 2016, foreign travelers have been stopped by police from going to Larung Gar. The reason is due to the government's plans to drastically reduce the size of Larung Gar over the next year. I have received many first-hand reports of foreigners being stopped from entering Larung Gar and told to leave the region. It is impossible to say how long this travel restriction will be in place. Though Sertar is closed, Yarchen Gar is OPEN.
Sometimes (though not often) the bus stations in Chengdu and Shangri La (Yunnan province) refuse to sell foreigners bus tickets going to counties within this prefecture. This is usually because the bus station attendant is not sure whether the region is open or not and since they don't know, refuse to sell tickets to foreigners to be on the safe side. There is a small bus station in the Tibetan District of Chengdu, known as Wu Hou Ci. In front of the Kangding Hotel, there is a small bus station that has 2 daily buses leaving each morning to Kangding. This bus station will almost always sell tickets to foreigners even when the other bus stations will not. For 2018, all counties in Garze Prefecture are open, except Sertar (Seda).
The remote Tibetan Autonomous County of Muli, located in southwest Sichuan province, also is open at this time to foreign travelers.
Read more about the Tibetan areas of Sichuan:
The Tibetan Regions in Gansu Province
Gansu province has one Tibetan Autonomous Prefecture that is part of the traditional Tibetan region of Amdo. Gannan prefecture has been a hot-spot for political unrest for more than 10 years. Along with several small protests, there have been more than 2 dozen self-immolations in this area. However, this region (including Xiahe and Labrang Monastery) remained open to foreign travelers all year from 2013 to present. For this year, 2018, the region again is open to foreign travelers. The only exception is the seldom visited county of Drugchu (Zhouqu) in the far eastern region of Gannan prefecture. All other counties are open.
Read more about the Tibetan areas of Gansu:
The Tibetan Regions in Yunnan Province
Yunnan province has one small Tibetan Autonomous Prefecture. Dechen (Diqing) prefecture is part of the traditional Tibetan region of Kham and is centered around the large town of Shangri La (Gyelthang in Tibetan). A devastating fire destroyed the Old Town in Shangri La in January 2014, which was the main tourism draw for the area. The Old Town is now rebuilt and open again.
This prefecture is currently open and only very rarely closes to foreign travelers. However, sometimes (though not often) the bus station in Shangri La will refuse to sell bus tickets to foreigners going north to Xiangcheng or Daocheng counties located in western Sichuan even when these areas are open to foreign travelers. This is usually because no one has notified the bus station that western Sichuan is open and in order to be on the safe side, the bus station attendant won't sell tickets to foreigners. The past 2 years I have not heard of anyone having issued buying bus tickets from Shangri La to western Sichuan, so hopefully this problem won't happen anymore.
If you have any questions regarding the Tibet Travel Regulations, How to get to Tibet, Tibet Travel Permit or anything else travel related to Tibet, send an email to thelandofsnows@gmail.com or click here to use our HIMALAYA TRIP PLANNER