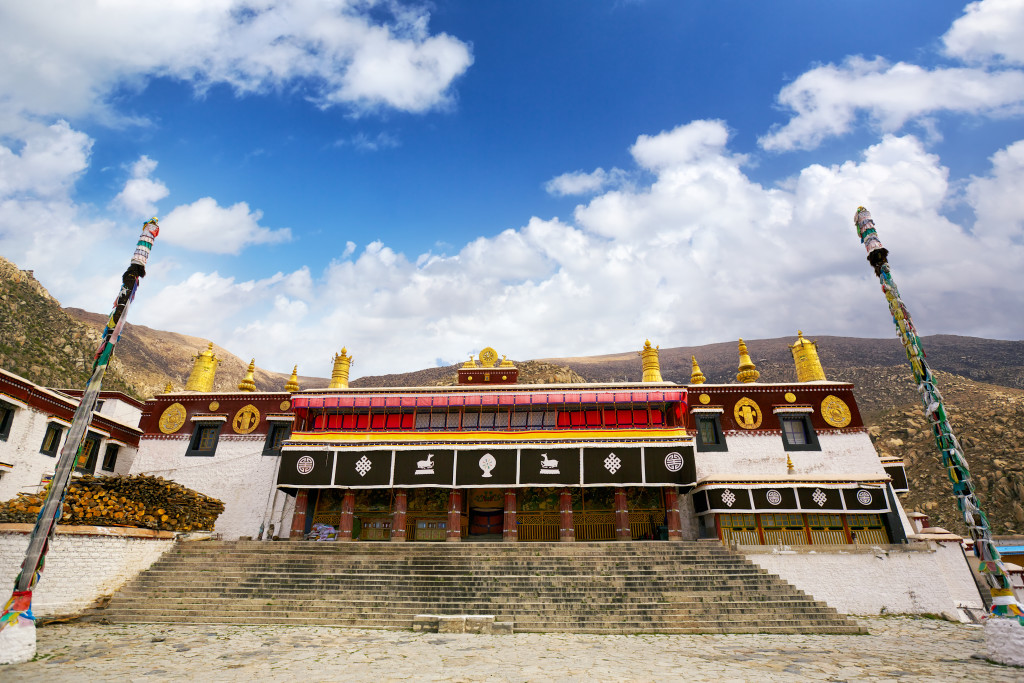 Be sure to plan your journey to Tibet to avoid the annual closure that takes place in February and March. This closure happens EVERY year, so plan accordingly.
NOTE: THE CLOSURE OF THE TIBET AUTONOMOUS REGION (TAR) HAPPENS EVERY YEAR FROM MID/LATE FEBRUARY UNTIL EARLY APRIL. FOR MORE INFORMATION ON A TRAVEL AGENCY TO USE IN TIBET, EMAIL ME AT: thelandofsnows@gmail.com
Tibet Closed Every February and March
Since the widespread unrest across Tibet in March 2008, Lhasa and the rest of the Tibet Autonomous Region (TAR) closes to all foreign travelers beginning in the early  February each year. This annual closure usually lasts until late March. During this closure, it will not be possible to travel to the Tibet Autonomous Region. Travel permits for Tibet normally begin being processed again starting on the last Monday in March and the first foreign travelers begin arriving in Lhasa sometime between the 3rd and 7th of April, however, it is up to the Tibet Tourism Bureau to reopen the region. The Tibet Tourism Bureau usually doesn't make an announcement regarding the reopening until very late March. Travel agencies won't know anything until the announcement is made. Please understand that this annual closure is not imposed by travel agencies, but by the government.
The main reason for this annual closure is that there are several sensitive anniversary dates in recent Tibetan history that occur in March. "Tibet Uprising Day" is March 10th, which commemorates the armed uprising that happened in Lhasa in March 1959. This uprising, which was carried out by Tibetans, led to a violent crackdown in Lhasa and led to the Dalai Lama fleeing Tibet for India. The Dalai Lama crossed into India on March 30th, 1959 and has been there in exile ever since. Because of these sensitive anniversary dates, the government closes Tibet each year during the month of March just in case any unrest occurs. It is important to point out that there has been no major unrest in Lhasa or other parts of the TAR since March 2008. Tibet remains a very safe place for foreigners to travel to.
Closures in Amdo and Kham
In the past, similar closures have also occurred in some parts of the Amdo and Kham regions. As recently as 2012, government officials in Yushu, Golok and Garze Tibet Autonomous Prefectures in Qinghai and Sichuan have told me that these regions also close in March. If you plan to travel to these regions of Amdo and Kham, check with me to see if these regions have any restrictions. This year (2017) these areas were all open in March, but in years past they have been closed. It is impossible to say for sure what the travel regulations will be for Kham and Amdo in March 2018. If there is no unrest, the areas of Amdo and Kham will most likely be OPEN. But, if unrest occurs, you can be certain that they will closed.
Tibet Travel Information
Unfortunately, the government does NOT maintain a website or information hotline with current or official Tibet Travel Information. In fact, if you call the Tibet Tourism Bureau, they will most likely tell you that the Lhasa has never been closed to foreign travelers, which is obviously not true! The only way to get the current travel regulations is to contact local travel agencies or contact me. Each year I do my best to keep my website updated with the current travel regulations across the Greater Tibet region.
Tibet Tour Information
So remember, Lhasa, Everest, Kailash and the rest of the Tibet Autonomous Region will be closed every year from mid to late February until very early April. Plan your trip to this region around this annual closure. If you need any Tibet tour information or need a recommendation on a reputable, affordable, Tibetan-owned travel agency to use, feel free to email me at:  thelandofsnows@gmail.com