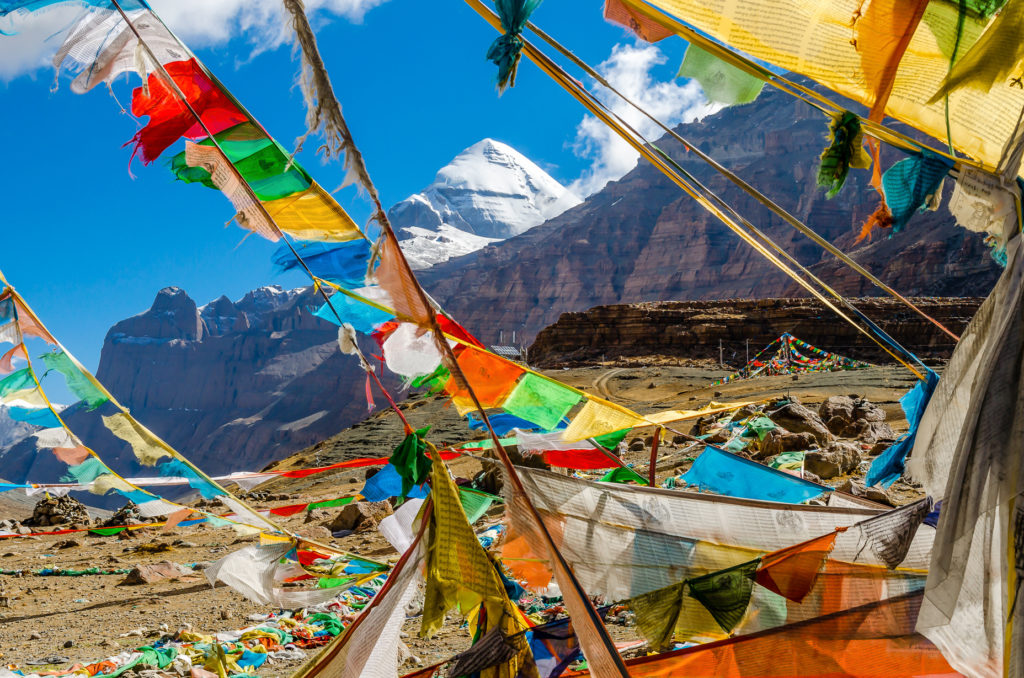 Tibet is one of the most beautiful regions on the planet and is a paradise for photographers! Read this post for upcoming photography tours in Tibet or email us at: thelandofsnows@gmail.com
Photographing Tibet
Please scroll below to see our upcoming Tibet Photography Tours, go to this link: TIBET PHOTOGRAHY TOURS 2017 or email us at:   info@himalayajourney.com
Tibet is easily one of the most photogenic regions on the planet. The land is filled with glacier covered mountains, rugged wilderness, yak-filled grasslands, farming villages, nomadic communities, ancient monasteries and traditional Himalayan culture. Because of this, a Tibet Photography Tour is a fascinating once-in-a-lifetime experience! Rubbing shoulders with the thousands of Buddhist pilgrims who walk around Lhasa's Jokhang Temple each morning is an amazing experience. Watching the first rays of sunshine hitting the summit of Mt. Everest's North Face is epic. Having butter tea in a nomadic tent with a family of Tibetan yak herders is unforgettable. Walking around a thousand year old Tibetan village is sensational. These are just a few of the many reasons why a Tibet Photography Tour should be on your Bucket List!
Why use us?
Tibet can seem like a difficult place to travel to. In reality, getting to Tibet is very easy. Unfortunately, there is a lot of incorrect and outdated information on the internet and in  some guidebooks regarding Tibet tourism. At The Land of Snows, we are committed to helping travelers get to Tibet as easily as possible, which is why we answer many thousands of travel emails each year for FREE. Jamin "Lobsang" York spent nearly 15 years living, working and exploring the Tibetan Plateau and the Greater Himalaya Region full-time. His expert knowledge has been used by The Discovery Channel, BBC, Animal Planet, Lonely Planet, Frommers and Rough Guide and he has had numerous photographs published across the globe. Though Lobsang is from the US, he speaks both Chinese and Tibetan. He is the owner and lead guide of Himalaya Journey.
Lobsang has been nearly everywhere in Tibet and has also thoroughly explored nearby Nepal, Bhutan and Ladakh. As a photographer himself, he knows the very best places to go across Tibet and the Himalaya. Lobsang takes care of all logistics for each Tibet Photography Tour that he leads. Group size is limited to just 8 to 10 participants. For all Tibet photography tour, Lobsang has a co-guide who is a local Tibetan who speaks English well and is an expert in Tibetan culture and religion. In addition to leading journeys to the most amazing areas of Tibet, Lobsang gives fascinating lectures each day during the journey on different aspects of Tibetan history and culture and shares stories from his 15 years of living among the Tibetan people. His goal is that each client comes away with a firm understanding of Tibet and its unique culture and people to go along with the amazing photographs that will be taken. His expertise in this regard is second to none.
Where our photography tours go
There are many different routes that our photography journeys go to. All of them allow clients to photograph the stunning landscape of Tibet along with temples, monasteries and the Tibetan people/culture. Journeys last between 10 and 23 days. For the most part, the roads along the routes we travel are in fair to good condition. In fact, most of the roads are paved. For each journey, vans or buses are used to transport clients. For really remote regions, 4 wheel drive vehicles are used. Trekking is usually not required, though each journey will have clients spending considerable time each day walking. The exception would be the 3 day Mt Kailash Trek, which requires hiking. Here are some of our most popular destinations:
Lhasa to Everest Base Camp
This journey normally lasts for 12 days and starts by photographing the Tibetan capital city of Lhasa for 3 days. From there, clients will travel along the famous Friendship Highway seeing farming villages, alpine lakes, Buddhist monasteries and get up close to Everest at the North Face Base Camp. For more information on this journey, please go to the following link: October 2017 Lhasa to Everest Base Camp Journey
Lhasa to Mt Everest, Mt Kailash and Guge Kingdom
This journey is for those who wish to see the amazing beauty of western Tibet including Mt Everest Base Camp, Lake Manasarovar, the 3 day trek around Mt Kailash and the ancient ruins of the Guge Kingdom. This journey lasts 22 to 24 days and begins in Lhasa, Tibet. For more information on this journey, please go to the following link: 28 April—20 May 2017: Lhasa, Everest, Kailash and Guge Journey
Eastern Tibet journey through Kham
The Kham region is a secret gem of the Tibetan Plateau and is a popular destination for repeat Tibet travelers. This little-visited region has some of the best preserved Tibetan culture along with spectacular landscape scenery. Infrastructure in this region isn't as good as Lhasa and the central Tibet region, but those who travel to this region are rewarded with some of the best that Tibet has to offer. For more infomation on our upcoming June 2018 Kham journey, please email us at: info@himalayajourney.com
Lhasa to Everest Base Camp to Kathmandu
The route from Lhasa, Tibet to Kathmandu, Nepal is regarded as one of the most epic overland journeys on the planet. This journey typically lasts 16 days. It follows the same itinerary on the 12 day Lhasa to Everest Base Camp journey, but continues on to the Nepal capital of Kathmandu, where we will spend a few days photographing. Currently we are not offering this journey due to the Tibet-Nepal border being closed. We hope to offer this journey again in 2018.
Customized Photography Tour
We can arrange customized photography tours to just about any region of Tibet, as well as Bhutan, Nepal and Ladakh. We know these regions well and can work with you to create the perfect itinerary for you. Email us for more details at: info@himalayajourney.com
Upcoming Photography Expeditions
Each year, we lead 3 or 4 Tibet Photography Tours and some years we lead journeys in nearby Nepal, Ladakh or Bhutan. Here are our upcoming photography journeys. Please click the link for dates, travel itinerary, costs, inclusions, exclusions and more:
October 2016: Lhasa to Everest Base Camp, Mt Kailash and Guge Kingdom—This journey is sold out! Waitlist only!
April 2017: Lhasa to Everest Base Camp—This journey is sold out! Waitlist only!
May 2017: Lhasa to Everest Base Camp, Mt Kailash and Guge Kingdom—6 places remaining
October 2017: Lhasa to Everest Base Camp and Western Himalaya —8 places remaining.
For more information on any of these journeys, please send an email to: info@himalayajourney.com
Who can join?
Just about anyone can join our Tibet photography expeditions. Exceptions are Norwegian passport holders, who are currently not permitted to go to Tibet. Indian passport holders are permitted to go to Tibet, however, they are not permitted to go to Mt Kailash or western Tibet without being on an official Hindu pilgrimage. Our photography journeys are open to any level of photographer. Some clients use high end DSLR cameras while others use their smartphone. All participants should be in good health and have a desire to learn more about the uniqueness of Tibet.
Contact us for more information
For more information about a Tibet Photography Tour, please send an email to: info@himalayajourney.com and we will get back to you with further information.