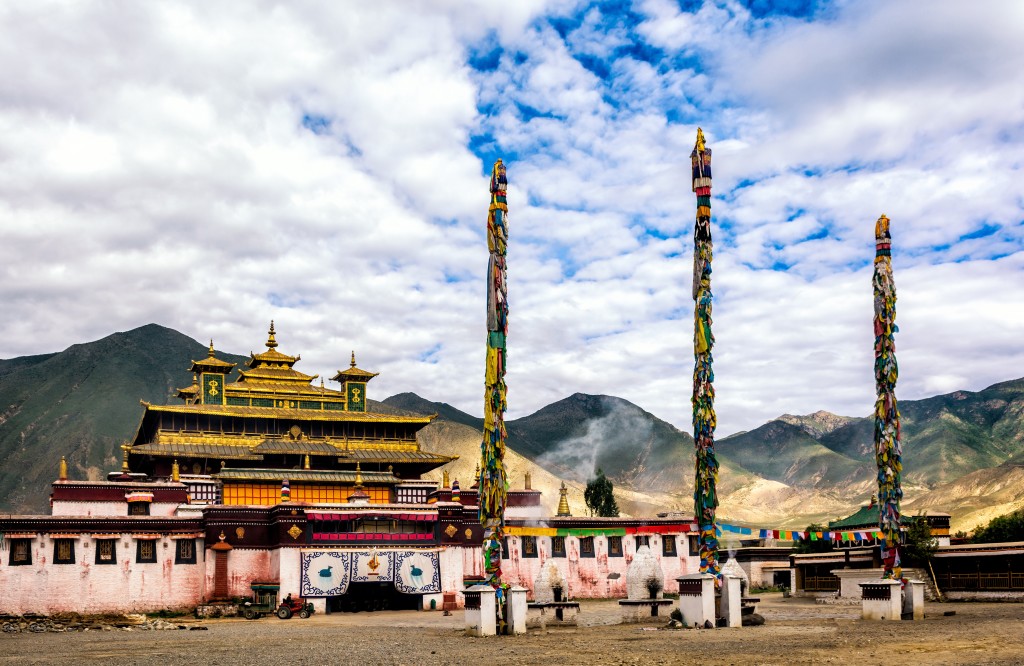 Traveling with a small group can considerably lower the costs of a journey to Tibet. Read this for details on how to travel Tibet more cheaply. Email for more details at: thelandofsnows@gmail.com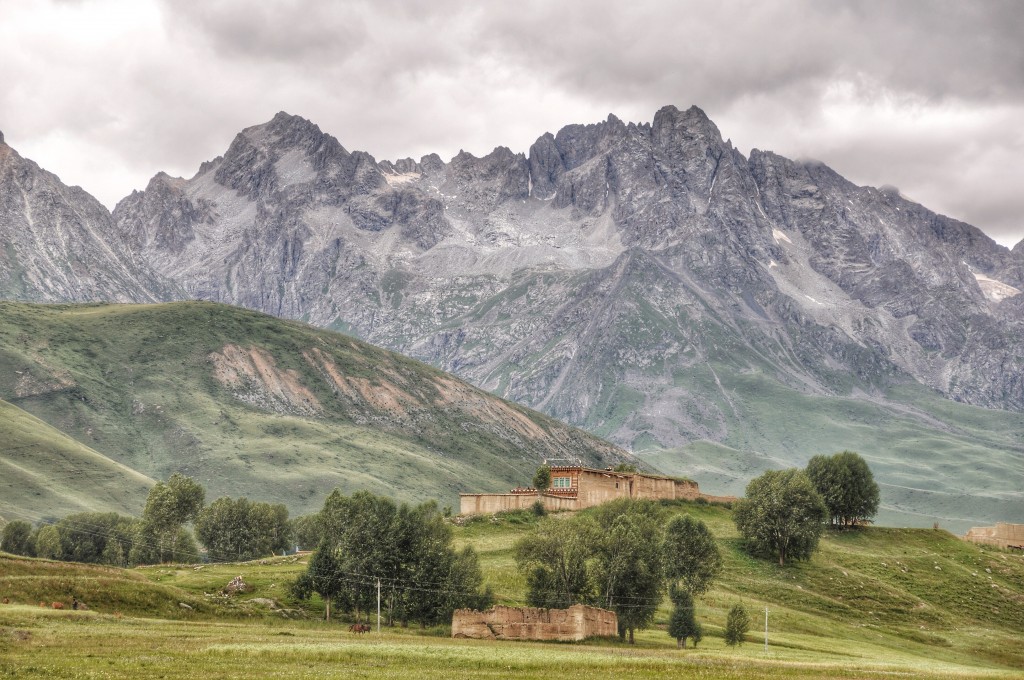 UPDATED April 2016
To arrange a Tibet Budget Tour, send an email to: thelandofsnows@gmail.com
Here are the most common Tibet Budget Tours:
Lhasa to Everest Base Camp
Lhasa to Kathmandu (when the border is open)
Lhasa to Mt. Kailash
Tibet Budget Group Tour 
As you probably know by now, all foreigners traveling to the Tibet Autonomous Region (TAR) MUST be on an organized tour that includes travel permits, a tour guide, a private vehicle and a driver. There are no exceptions. Because foreigners have to be on an organized tour in order to go to the TAR, the costs are often times out of reach for budget travelers. Guide prices in the TAR are between $40 and $50 per day. Vehicle costs from Lhasa to Everest Base Camp are between $1500 USD and $2000 while the vehicle cost alone to Kailash is usually between $2600 and $3200 (not including guide price, permit fees, entrance fees, taxes, etc). Since foreigners have to have a guide and private vehicle (it is NOT possible to travel using public transportation in the TAR), it is difficult to find ways of lowering the costs of a Tibet trip.
In addition to the guide and vehicle costs, nearly every attraction in Tibet has an entrance fee. Things like temples, monasteries, lakes, glaciers and mountains all require an entrance ticket and some of these tickets are quite expensive. Over the course of a 10 or 12 day tour in Tibet, these entrance fees can really add up. If you take the standard route from Lhasa to Everest visiting the major sites along the way, you can expect to pay between $175 and $225 USD per person, just in entrance fees. Again, traveling on a budget in the TAR is really difficult. In the high season, tickets for the Potala Palace are $32 per person while a ticket to go inside of Jokhang Temple are $14 per person.
There are ways that you can lower the cost of traveling in the TAR, at least a little bit. If you are traveling by yourself in the TAR, you will have to pay for the vehicle and guide fees all on your own. However, by traveling with in small group tour of 4 to 8 others, you can drastically reduce the costs of traveling in Tibet. Don't get me wrong….even with a group the costs of traveling in Tibet are high for budget travelers, but you can split the cost of the guide, vehicle and driver up to 4 or 5 ways making the cost much more affordable. For example, if you are a solo traveler, the cost of a standard tour from Lhasa to Everest Base Camp and back to Lhasa in the high season usually will cost between $3000 and $3500 (not including air or train tickets to/from Lhasa or meals in Tibet). If you travel with a group of 3, you can get the price per person down to around $1350 to $1550 per person. A group tour to Everest with a group of 4 or 5 could get the price down to $1100 to $1200 USD per person. Simply by traveling with a small group of people could save you nearly $2000 USD!
If you plan on traveling to Tibet and are looking to join a Tibet budget tour to lower the costs, send an email to me:  thelandofsnows@gmail.com
There plenty of dorm style hotels in Tibet as well as well-priced standard hotel rooms (however, many of the budget standard hotel rooms will be outside of walking distance to the Old Town of Lhasa, which has most of the main sites). The current Tibet Lonely Planet guidebook lists many budget hotel options across Tibet.
There are many excellent restaurants in Lhasa, Gyantse and Shigatse that offer amazing Tibetan, Nepali and Western food. However, many of the popular restaurants in these towns can be a little expensive for budget travelers. There are dozens of little Tibetan restaurants all around the Old Town in Lhasa that serve inexpensive and good momos, bread and noodles. If you are looking to save a little money on food, tell your guide that you are looking for the non-touristy, Tibetan-style restaurants.
If the costs of traveling in the TAR are just too far out of reach for you, then I recommend traveling through the Amdo and Kham regions. These areas do not require an organized tour since they lie outside of the TAR.You can travel freely without a guide or private vehicle. You can use public buses to travel all through this amazing region! Amdo and Kham are found in the modern day provinces of Qinghai, Sichuan. Gansu and Yunnan. The Amdo and Kham areas have 60% of the total Tibetan population and they cover 50% of the landmass of the Tibetan Plateau. Many repeat travelers to Tibet agree that the Amdo and Kham areas are the best areas to see traditional Tibetan culture. Read the links of mine below for more information:
Again, if you have any questions about traveling on a Budget Tibet Tour, feel free to contact me for advice at:  thelandofsnows@gmail.com. Just keep in mind that Tibet is an expensive place and you won't be able to travel there with just a couple hundred dollars.