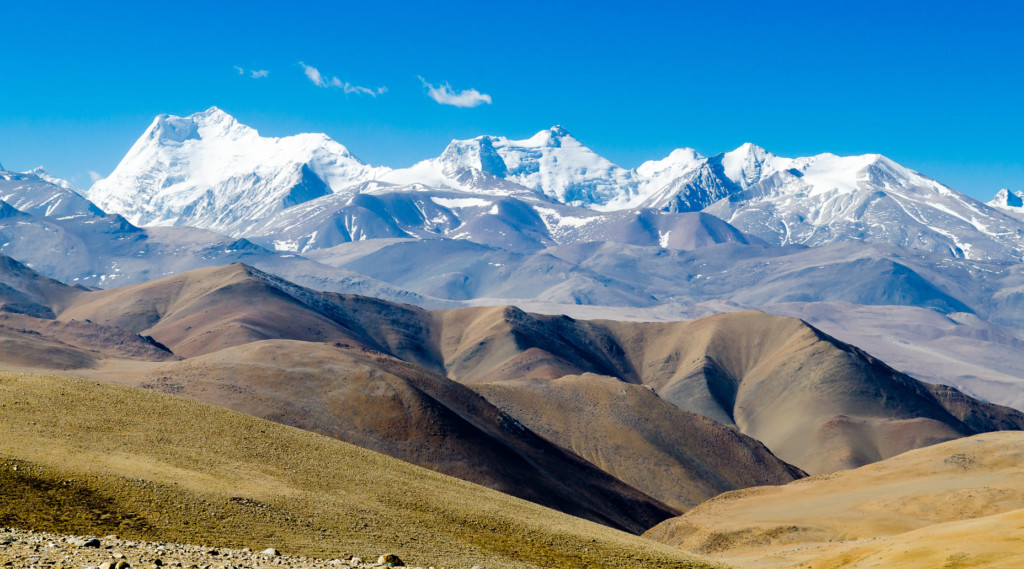 Updated August 2017: The Tibet-Nepal overland border has been closed since April 2015 due to an earthquake in Nepal. Read this post for details on when the border will reopen.
If you have questions regarding travel in Tibet or Nepal or need a reputable Tibet travel agency recommendation, send an email to: thelandofsnows@gmail.com or go to this site: Himalaya Trip Planner
Tibet Nepal Border Closed
UPDATED 3 AUGUST 2017
NOTE: Despite what you may have seen, read or heard regarding the overland Tibet-Nepal border crossing, this border is CLOSED and is not possible to use if you don't have a Nepal or China passport. NO EXCEPTIONS!
In April 2015, a devastating earthquake struck Nepal killing many thousands of people. The damage was especially bad along the Tibet-Nepal border area, including the towns of Kodari, Nepal and Zhangmu, Tibet where the overland border crossing between the two countries lies. Since the April 2015 Nepal Earthquake, the Tibet Nepal border has been closed to foreign travelers. This closure has been handed down by the highest level of government for the Tibet Autonomous Region. It is impossible to say when the Tibet-Nepal overland border crossing will reopen.
Heavy Rains Cause New Damage in Border Region
In July 2016, heavy monsoon rains along the Tibet-Nepal border have caused serious damage to roads along the new border crossing from Kyirong, Tibet to Rasuwaghadi, Nepal. Though this border crossing has NOT been opened to foreign travelers yet, this route has been open to traders and travelers from Nepal and China for much of the past 2 years. At this time, it is impossible to say when this border will reopen. I expect the border will remain closed until at least January 2018….maybe longer.
What Areas Are Closed?
The Tibet-Nepal border crossing closure DOES NOT affect travel in other areas of Tibet. All areas of the Friendship Highway linking Lhasa with the Tibet-side Everest Base Camp are open. In addition, the overland route to Mt Kailash and Lake Manasarovar are also open. The only area that is closed is the overland border crossing and the final 90 kilometers or so north of the border on the Tibet side from the Thong La Pass southward (this area is only visited by those going overland into Nepal). All other areas of Tibet and Nepal are open and are in normal operation. On the Tibet side, you will not see any earthquake damage. In Nepal, many areas have now been repaired or are in the final stages of repair.
Note: The Friendship Highway is NOT closed. Only the Tibet-Nepal border crossing is closed along with a short section of highway located to the immediate north of the border. The overland Tibet-Nepal border remains closed at this time. It remains impossible to say when the Tibet-Nepal overland border will open. I expect it to remain closed until at least January 2018 and perhaps longer….maybe even much longer.
New Overland Border Location
Due to extensive damage along the old overland border crossing in Dram (Zhangmu), Tibet, the China government has moved the main border crossing to a new location about 75 kilometers west in Kyirong County. This isn't actually a "new" border crossing as it has existed for local Nepali-Tibetan-Chinese traders for many years. The first town on the Nepal side is Rasuwaghadi. Even before the April 2015 Nepal Earthquake, the China government was in the process of making the Kyirong-Rasuwaghadi a major border crossing between Tibet and Nepal. The old border crossing at Dram (Zhangmu) to Kodari is under repair and could still resume its place as the main border crossing in the future, but for now it remains unknown what China's plan is.
When will the Tibet-Nepal Border Reopen?
Good question! It has now been nearly 2 1/2 years since the April 2015 Nepal Earthquake. All roads on the Tibet side of the border are reported to be built and in good condition. From pictures, it looks like the new China Customs Building at Kyirong has been completed and looks ready to operate, however it remains closed to foreign travelers.  ***For now, it remains impossible to say when exactly the border will reopen.***
I am well aware of some travel agencies in Nepal and Europe (specifically Czech Republic) who claim the "border is open". However, this is completely false. I get ALL of my travel information on Tibet directly from my own first-hand experience or directly from the top information sources, including the Tibet Tourism Bureau in Lhasa. I never post rumors and never post anything unless it is verified to be true. Once the border is scheduled to officially reopen, I will immediately update this post as well as my Facebook Page.
More Information
If you need more information on traveling in Tibet, info on the Tibet Nepal Border or need a recommendation for a reputable, Tibetan-owned travel agency, send an email to: thelandofsnows@gmail.com