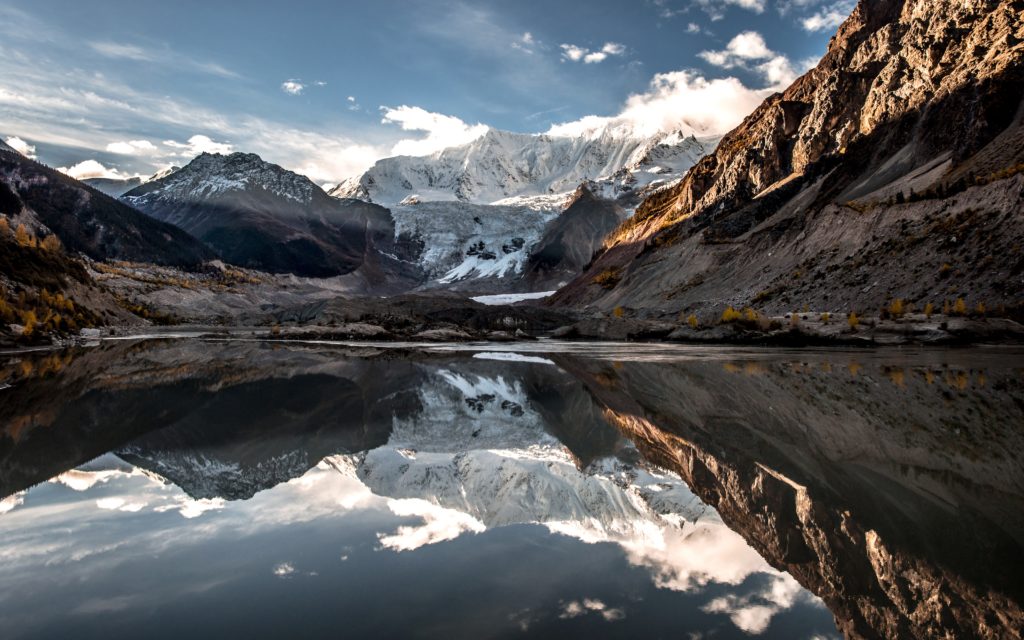 Tibet is not a budget travel destination, but there are ways to reduce the costs. Read this post for info on the costs involved with traveling to Tibet.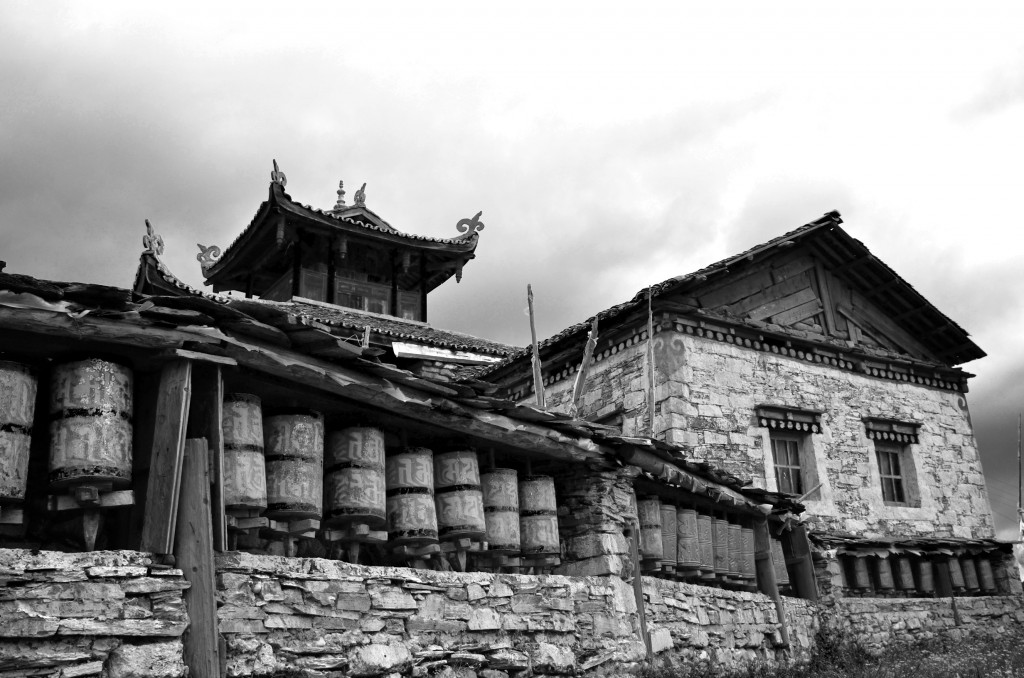 For a reputable travel agency in Tibet to contact, send me an email at: thelandofsnows@gmail.com
A common question I receive is "I am going to Tibet. How much will it cost?". I always laugh a little when I get this question because it is impossible to answer. In order to give any type of cost estimate, I first need to know some information such as:
How many people will be traveling with you?
Private tour or Group tour?
How many days will you be in Tibet?
What specific places/regions will you be going to?
Are you planning to do any trekking, cycling, rafting, climbing, etc?
What types of accommodations do you prefer (dorm style, 3 Star or 5 Star hotel)?
How do you plan to get to Lhasa (train or plane)?
Without knowing the answers to the questions above, it is impossible for me to give any real price estimate on a tour to Tibet.
All foreigners planning to go to the Tibet Autonomous Region (TAR) are required to be part of an organized tour that includes travel permits (certain areas require multiple permits), a tour guide, a private vehicle and a driver. There are no exceptions to these regulations. Since all foreigners have to be on an organized tour in order to go to the TAR, the costs of traveling to the region are considerably higher than the rest of China.
Here are some estimates on specific costs while traveling in Tibet. These are just estimates and NOT official price quotes. To get an official price, you will need to contact a travel agency. For agency recommendations, send me an email at thelandofsnows@gmail.com.
Travel Permits                                                                                                                                  
The 2 main permits that foreigners need while traveling in Tibet are a Tibet Travel Permit (TTP) and an Alien Travel Permit (ATP). The actual cost of the TTP is free, however, don't expect travel agencies to give it to you for free. Here is why….A lot of work goes into obtaining this permit! The travel agency you use has to fill out several official forms for you. These forms need to be officially stamped by multiple offices. Then the application needs to be submitted to the Tibet Tourism Bureau office. This office is extremely busy with applications and normally the agency needs to wait in line here for several hours before being able to turn in your application. The entire process of getting travel permits is not easy and takes at least 2 or 3 full days and sometimes more. Because of this, agencies rightly charge customers to get permits for them. Please do not think that agencies are cheating or scamming you by charging for the Tibet Travel Permit. Agencies have to do a lot of work in order to get your permit. Many agencies charge between 350 RMB and 700 RMB per person to arrange Tibet Travel Permits. Alien Travel Permits are needed if you plan to go west of Shigatse. These permits are easier to obtain and usually take less than an hour. Your guide will get this permit for you in Shigatse and the permit normally costs around 50 RMB per person. Some other remote, off-the-beaten-path areas of Tibet require other permits, such as a Military Permit or Foreign Affairs Permit. These permits usually take a couple of weeks or more to arrange and cost anywhere between 400 RMB and 800 RMB per person.
As with all permits, you don't need to do anything except send the agency a clear image of your passport information page and your Chinese visa. The agency will take care of everything else for you.
Tour Guides
All foreigners traveling in the Tibet Autonomous Region (TAR) must have a guide with them each day. Now, the guide does not have to be by your side 24 hours a day, however, you do need to pay for the guide each day you are in Tibet. While in Lhasa, most people will have their guides be with them for 3 to 6 hours each day. You will have to have your guide accompany you to temples and monasteries while in Lhasa. You most likely will not be allowed to enter if your guide is not with you. But, if you just plan to explore the streets  and markets of Lhasa, your guide does not have to be with you. Kindly tell your guide that you wish to explore the city on your own and that you no longer need their assistance the rest of the day. When traveling outside of Lhasa, the same regulations apply. Your guide will travel in the vehicle with you, but does not have to be (nor does he/she want to be!) by your side 24 hours a day.
Tour guide rates in the Tibet Autonomous Region are normally between 250 RMB and 350 RMB per day. If you want a Tibetan guide who can speak French, the cost is slightly higher. The guide price is not per person, but per group. So, if there are 3 of you traveling together, you can split the cost of the guide. If you plan to go trekking, the guide price is usually slightly more, averaging between 300 RMB and 400 RMB per day. In the Amdo and Kham regions of the Tibetan Plateau, guide prices are higher, averaging between 400 RMB and 600 RMB per day.
Vehicle Costs
While traveling in the Tibet Autonomous Region, all foreigners must use a private vehicle. The only exception is if you only plan to be in the city of Lhasa. If just staying in Lhasa, you can use public buses or local taxi's. However, outside of Lhasa, you will have to use a private vehicle and a driver. While just a few years ago the majority of vehicles used in Tibet for tours were Toyota Land Cruisers, many agencies these days are choosing to use more fuel efficient vans. The road conditions across much of Tibet have drastically improved. The roads to Mt. Kailash and the Nepal border are now paved, cutting the driving time there nearly in half and eliminating the need of a large fuel-guzzling 4 wheel-drive Land Cruiser.
The cost of the vehicle and driver is the biggest expenditure you will have when traveling to Tibet. In Tibet, vehicles are not charged on a per-day basis, but rather by the destination and the duration of your trip. Vehicle and driver rates are never per person, but per vehicle. You can divide the vehicle cost by up to 4 people for Land Cruisers and even more for vans and small buses. Vehicle rates are slightly lower during the low season compared to the very busy summer high season. Here are some average costs of hiring a vehicle (Land Cruisers and vans…buses will be more) and driver for some of the more popular destinations in Tibet. The following prices are just estimates. High season from June through October are the most expensive months. Contact a travel agency for an exact quote:
Lhasa—>Nam Tso Lake—>Lhasa: 3000 RMB to 4000 RMB
Lhasa—>Yamdrok Lake–>Gyantse–>Shigatse–>Sakya–>Everest Base Camp–>Nepal Border: 11,000 RMB to 15,000 RMB
Lhasa–>Yamdrok Lake–>Gyantse–>Shigatse–>Sakya–>Everest Base Camp–>Lhasa: 10,000 RMB to 14,000 RMB
Lhasa–>Tidrum Nunnery–>Drugung Monastery–>Samye Monastery–>Lhasa: 8000 RMB to 9000 RMB
Lhasa–>Samye–>Tsetang–>Yumbulhagang–>Mindroling–>Lhasa: 7200 RMB to 8800 RMB
Lhasa–>Shigatse–>Saga–>Lake Manasarovar–>Mt. Kailash trek–>Lhasa: 22,000 RMB to 25,000 RMB
Lhasa–>Shigatse–>Saga–>Manasarovar–>Kailash trek–>Guge Kingdom–>Ali–>Lhasa: 25,000 RMB to 28,000 RMB
Again, estimates above are just for the vehicle and driver and are for a reference only ad depend greatly on your specific travel route and length of time in Tibet! For an exact cost, you will need to contact a travel agency.
Hotels and Guesthouses
Most of the areas in Tibet that foreigners travel to have a wide range of hotels and guesthouses to choose from. Lhasa even has an internationally-rated 5-Star hotel. If you are a budget traveler, you can find dorm-style rooms or rooms without an attached bathroom for between 60 RMB and 100 RMB per person. You can find good mid-range hotels with attached bathroom for between 250 RMB and 450 RMB. Higher end hotels start at around 600 RMB and go up from there.
Many hotels in Tibet do not have websites or ways to book them online. I recommend having the travel agency that you use make the hotel bookings for you. Most of the more reputable Tibetan-owned agencies in Lhasa are able to get corporate discounts on many hotels in Lhasa, Shigatse and Gyantse. You can choose where you want to stay. Once you do that, tell the agency and have them book it for you.
Meals
How much does it cost to eat in Tibet? Well, that really depends on what type of food you like to eat. Lhasa is full of excellent restaurants serving American, Italian, Indian, Nepali and even Mexican food. These restaurants are more expensive than the restaurants serving traditional Tibetan momo's (dumplings) and thukpa (noodles). If you prefer to eat at restaurants serving international cuisine, expect to pay anywhere between 80 RMB to 120 RMB per day, per person for food. If you prefer eating local Tibetan food or Chinese food, you can survive on 35 RMB to 60 RMB per day. Most mid-range and higher-end hotels offer free breakfasts which are usually quite decent.
Entrance Fees
Just about every temple, monastery, mountain and lake in Tibet has some sort of entrance fee. Entrance fees are all per person and can really add up quickly. To go to all of the major sites along the way from Lhasa to Mt. Everest Base Camp, expect to pay over $200 USD per person in entrance fees. Rather than list all of the entrance fees here, I suggest picking up a copy of the current Lonely Planet Tibet guidebook, which lists the entrance fees for all of the popular destinations in Tibet.
Additional Fees
There are other fees as well, mostly from the travel agency. The travel agency will also charge a fee for arranging all of the details (guides, vehicles, drivers, etc) of your journey. These fees vary.
Which Travel Agency To Use?
This is a good question as there are countless agencies out there offering tours to Tibet. I recommend using a Tibetan owned agency that is located either in Lhasa or Xining rather than a travel agency based somewhere like Beijing. When getting price estimates for tours of Tibet, it is important to make sure what is included in the price and what isn't. Often times companies will give a much lower price estimate than another company, but their price doesn't include things that the higher estimate included (ie. hotels, entrance fees, train ticket to Lhasa, etc). Most travel agencies are not going to give a complete breakdown of the cost of your tour, and that is fine. When I purchase an airplane ticket, I don't expect the airline to tell me how much of the ticket price is going towards fuel, meals, airport fees, pilot's salary, etc. However, it is important when booking a tour to Tibet to know what is and what isn't included in the price.
For a recommendation on which travel agency to use, send me an email at thelandofsnows@gmail.com. When you email me, be sure to answer the questions I listed at the top of this post! Thanks!