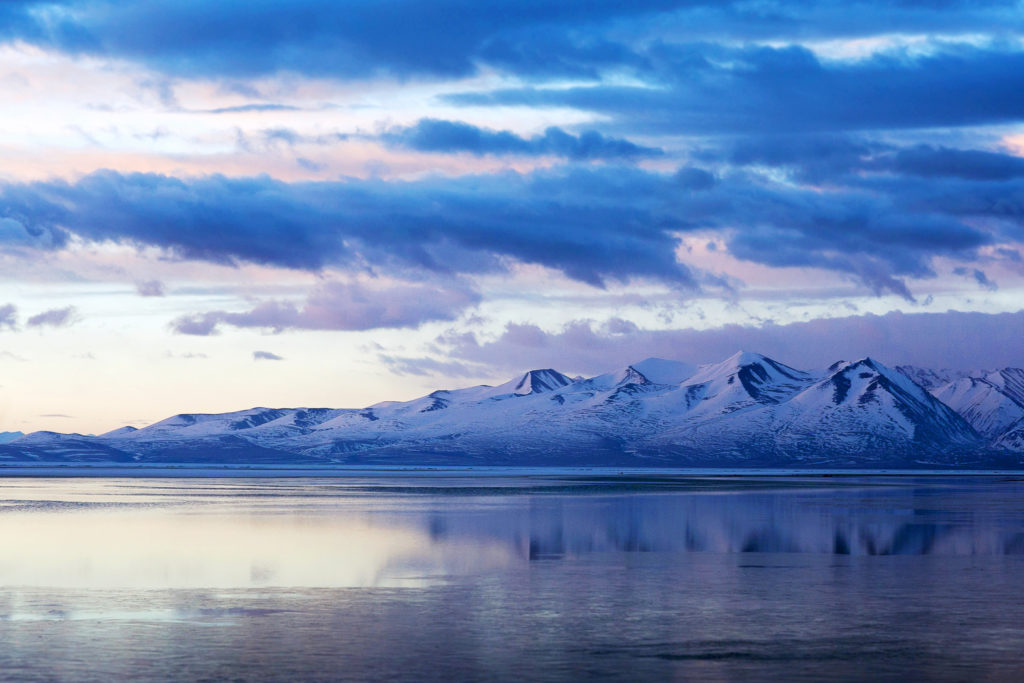 Lake Manasarovar is Tibet's holiest lake. It is located in far western Tibet, not far from the sacred peak of Kailash. Read this post for more info on this amazing lake!
Lake Manasarovar, known in Tibetan as Mapham Yum Tso མ་ཕམ་གཡུ་མཚོ། or "invincible/unconquered turquoise lake", is Tibet's holiest lake. Manasarovar is located in far western Tibet's Ngari Prefecture and is over 1200 kilometers from Lhasa. The lake is only 32 kilometers/20 miles from Mt Kailash, Tibet's most sacred peak. The lake lies at an altitude of 4590 meters/15,060 feet and covers an area of 410km2. Though certainly not the highest, it is one of the highest lakes on the planet and is much higher than Lake Titicaca (3812 meters). The freshwater lake is regarded as one of the most beautiful in Tibet and is surrounded by massive Himalayan peaks to the south, including Gurla Mandhata, elevation 7694 meters/25,243 feet. Manasarovar is a major pilgrimage destination for Buddhists, Hindus and followers of the indigenous Tibetan religion of Bön.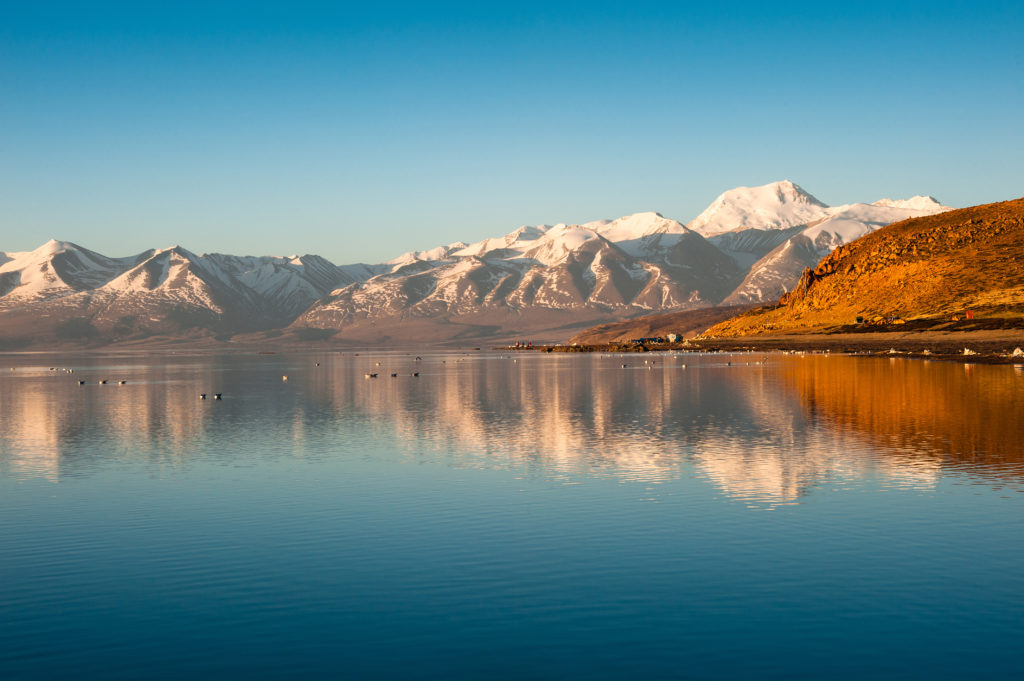 Manasarovar Tibet's holiest lake
Today there are 5 Buddhist monasteries along the shores of Manasarovar with the most well-known being Chiu, located on the northwest shore of the lake. The other monasteries, going clockwise from Chiu are Gossul, Trugo, Yerngo and Seralung. There are two other monasteries called Langbona and Cherkip, but they lie just off of the lake to the north. Each year, thousands of Tibetans walk the 82 kilometer/51 mile pilgrimage kora around the shores of Manasarovar. If you walk the kora to include the two northern monasteries of Langbona and Cherkip, the kora is slightly longer at around 90 kilometers/56 miles. Thousands of Hindus from India also visit the lake each year, but most of them wanting to go around the lake do so by vehicle. There is a dirt road going around the lake that takes about 3 hours to drive.
Buddhists consider Lake Manasarovar to be associated with the legendary lake Anavatapta, which is where the mother of Buddha (Maya) is believed to have conceived Buddha. Another version is that Queen Maya was bathed in Lake Manasarovar by divine beings before she gave birth to Buddha. Either way, Manasarovar is the holiest lake to Tibetan people.
Hindus pilgrims have been going to the lake for well over 1500 years as they believe the lake was created by the god Brahma. The well-known Sanskrit poet Kālidāsa in the 4th century wrote  that the water from the lake was "like pearls and that to drink them erases the sins of a hundred lifetimes". It is common to see Hindus wade or swim in Lake Manasarovar as well as drink some of the water. Tibetans, however, do not swim in the lake. In 1948, some of Mahatma Gandhi's ashes were scattered in Lake Manasarovar.
How to get to Lake Manasarovar?
The only way to get to Lake Manasarovar, Mt Kailash or anywhere in Tibet is to be part of an organized tour through a travel agency. Group travel is NOT required in Tibet, but an organized tour is. You will need multiple travel permits, a tour guide, a private vehicle and a driver in order to the lake. Despite what you may have read,  only a travel agency can arrange this for you. Lake Manasarovar is located over 1200 kilometers west of Lhasa and the lake lies at high altitude (4590 meters). You will need to take proper time to acclimatize before setting out for the rugged wilderness of western Tibet. Most people going to Lake Manasarovar include the 3 day trek around Mt Kailash.
Here is a travel itinerary that I recommend that goes from Lhasa to  Manasarovar and Mt Kailash:
Days 1—3: Lhasa
Day 4: Lhasa to Yamdrok Lake, Karo La Glacier and Gyantse
Day 5: Gyantse to Shigatse
Day 6: Shigatse to Shelkar
Day 7: Shelkar to Everest base camp 
Day 8: Everest Base Camp to Old Tingri, Peiku Lake and Saga
Day 9: Saga to Lake Manasarovar
Day 10: Manasarovar to Darchen (Kailash trek starting point)
Day 11: Kailash Trek Day 1
Day 12: Kailash Trek Day 2
Day 13: Kailash Trek Day 3 and return to Lake Manasarovar
Day 14: Manasarovar to Saga
Day 15: Saga to Shigatse
Day 16: Shigatse to Lhasa
Day 17: Depart Lhasa
If you wanted to add the fascinating ancient Kingdom of Guge, add 3 or 4 more days to the journey. For more information on how to get to Lake Manasarovar, send an email to: thelandofsnows@gmail.com
Best time to go to Lake Manasarovar
The best time to go to Lake Manasarovar is from late April through late October. After late October, the simple guesthouses at Lake Manasarovar, as well as those at Darchen and around Mt Kailash, close for the winter season. In addition to hotels, guesthouses and restaurants being closed from late October until mid April, the temperatures in the region are frigid in winter and no place offers heating or showers (pipes frozen in winter).
From late April through late October, the weather is best. It can still be quite cold through mid May and in October, but guesthouses, hotels and restaurants at Lake Manasarovar and Mt Kailash are open. Far western Tibet has a different climate than Lhasa and central Tibet. Western Tibet is very dry and sees little rain. There can be some clouds in July and August, but heavy rain is rare.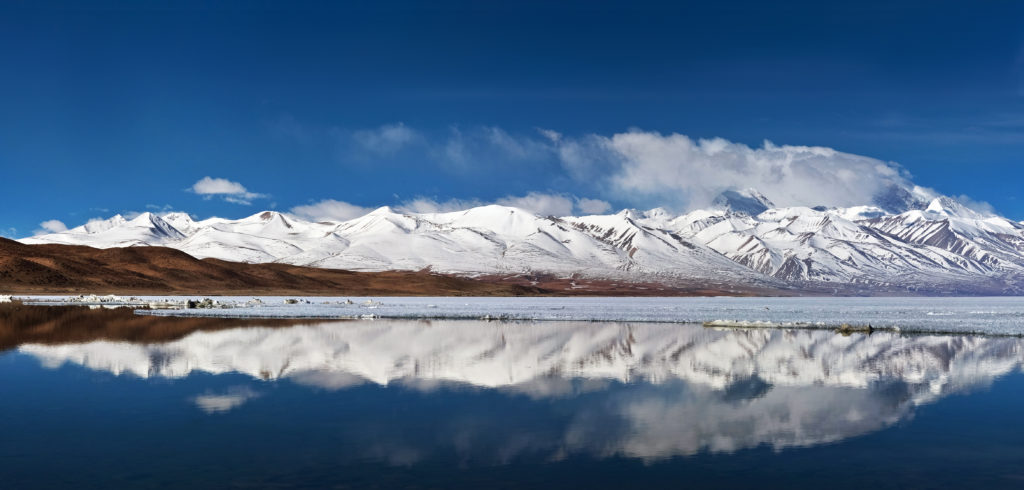 Summary on how to get to Lake Manasarovar
All foreign travelers going to Manasarovar or any place in Tibet MUST be on an organized tour through a travel agency….no exceptions.
Manasarovar is very remote and located far from Lhasa. You will probably need between 15 and 18 days to visit this lake.
Lake Manasarovar sits at very high altitude so proper acclimatization is a must.
Manasarovar is the most sacred lake in Tibet as well as being sacred to Hindus, Jains and followers of Bön
The best time of year to go to Lake Manasarovar is from late April through late October.
Lake Manasarovar is an amazing area of Tibet that few get to experience. For more information on how to get to Lake Manasarovar, send us an email at: thelandofsnows@gmail.com