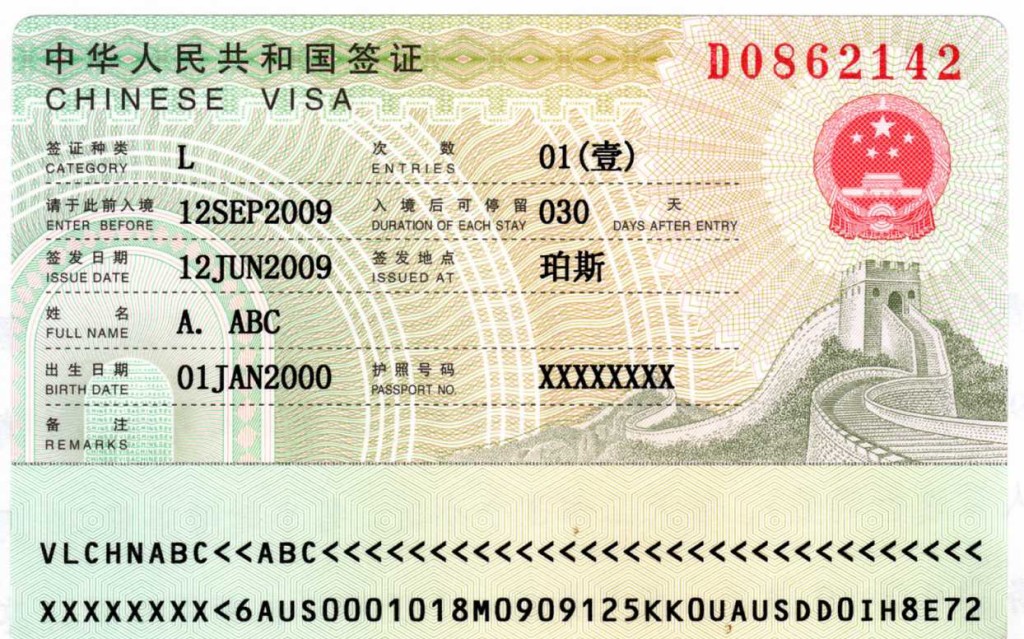 UPDATED 28 September 2016: It is important to NOT list Tibet as one of your destinations when completing your Chinese Visa Application. Doing so will almost certainly give you problems. Read this post to learn why and how to fill out your application.
Need assistance planning your journey to Tibet or need a recommendation on a reputable, affordable travel agency to use? Send an email to: thelandofsnows@gmail.com or go to this site: Himalaya Trip Planner
Tibet China Visa
If you are planning to travel to Tibet, one of the first things you will need is a Chinese Tourist Visa.  After that, you can have a travel agency apply for your Tibet Travel Permit (a Tibet Visa does not exist as Tibet is part of China). When applying for your Chinese visa, there is a section on the application that will ask you to list the places in China that you plan to visit. It is important that you NOT list Tibet as one of the destinations. Do not list Tibet or any Tibetan towns (Lhasa, Shigatse, Yushu, Garze, Ngari, Labrang, etc) inside the Tibet Autonomous Region or the ethnic Tibetan regions of Amdo and Kham. If you do, you almost certainly will have problems and most likely will either be denied a visa or you will be asked to fill out another application while omitting Tibet.
The main issue is that Chinese Embassies and Consulates across the globe almost always will ask for your Tibet Travel Permit (there is no such thing as a Tibet Visa) if you list Tibet on your visa application. However, the Tibet Tourism Bureau in Lhasa will normally only issue you a Tibet Travel Permit after you have received a Chinese Tourist Visa…a classic Catch-22 situation. So you can't get a Tibet Travel Permit without a Chinese Visa and you can't get your Chinese Visa (if you list Tibet on your visa application) without a Tibet Travel Permit! If this sounds strange and confusing, you are right! Having lived in various regions of Tibet for over 14 years, I can tell you that there are many other strange things like this in this country that make no sense!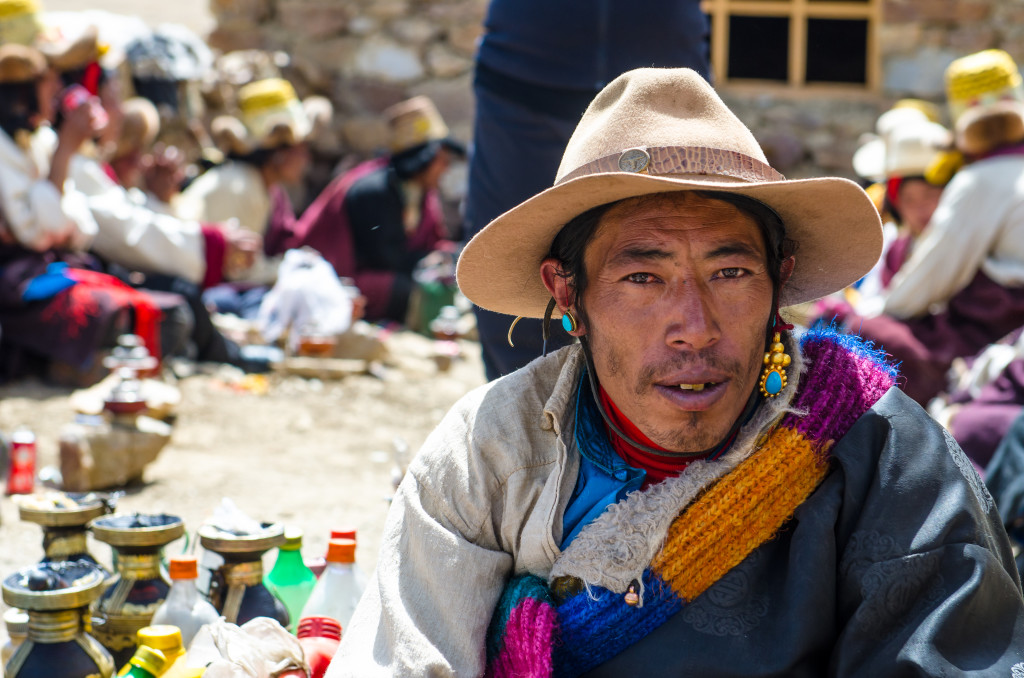 When filling out your Chinese Visa Application, simply list a couple of major cities in China, such as Beijing, Chengdu, Kunming, Shanghai or Guangzhou. ***It is important to understand that you are still able to go to other places in China, including Tibet, even if you don't list them on your visa application. The Chinese Embassy is just looking for a couple of places on your application, not an exhaustive list of places you plan to visit.
For most nationalities, you will also have to submit proof of hotel bookings when you apply for a Chinese Visa. If you are going to Tibet, it can be tricky as you cannot list Tibet on the application which means you cannot submit hotel bookings for Tibet. An easy way around this is to book nights at a hotel on the Chinese travel site C-Trip. On C-Trip, you can usually make hotel bookings without having to pay a deposit and without having to submit your credit card information. Simply make a hotel booking at a MAJOR Chinese city, print it out and then immediately cancel your booking. The Chinese Consulate/Embassy where you apply for your visa will not call the hotel to actually check and see if you have a booking there. In all the years I have lived and worked in Tibet, I have NEVER heard of anyone having any problems getting a Chinese visa by following my instructions.
The last item that most nationalities will need to submit is proof of your flight to and from China. Be sure to only submit your flight to/from a major city in Mainland China. Do not include a flight that shows you are going to Tibet. If you do, you almost certainly will have problems. Since Lhasa is only connected internationally to Kathmandu, this should not be a problem. Just show proof of your flight to Beijing, Shanghai, Chengdu, Kunming or any other major city in Mainland China. There is no need to show proof of any flight to Lhasa unless you plan to enter Tibet directly from Nepal.
I know that a few people have had no problems getting a Chinese Tourist visa while listing Tibet on their visa application form, however, the overwhelming majority of people do have problems if they list Tibet. As stated earlier, you are free to visit other areas of China, including the Tibet Autonomous Region, even though it was not listed on your visa application.
If you plan to go from Mainland China to Tibet and then overland to Nepal, please read the following link for useful information on how to obtain a Chinese visa: Chinese Visa when going overland from Tibet to Nepal.
If you have any questions about getting a Chinese visa, obtaining a Tibet Travel Permit or any other questions on Tibet Travel, please feel free to email me at: thelandofsnows@gmail.com  I gladly offer my travel services free of charge!