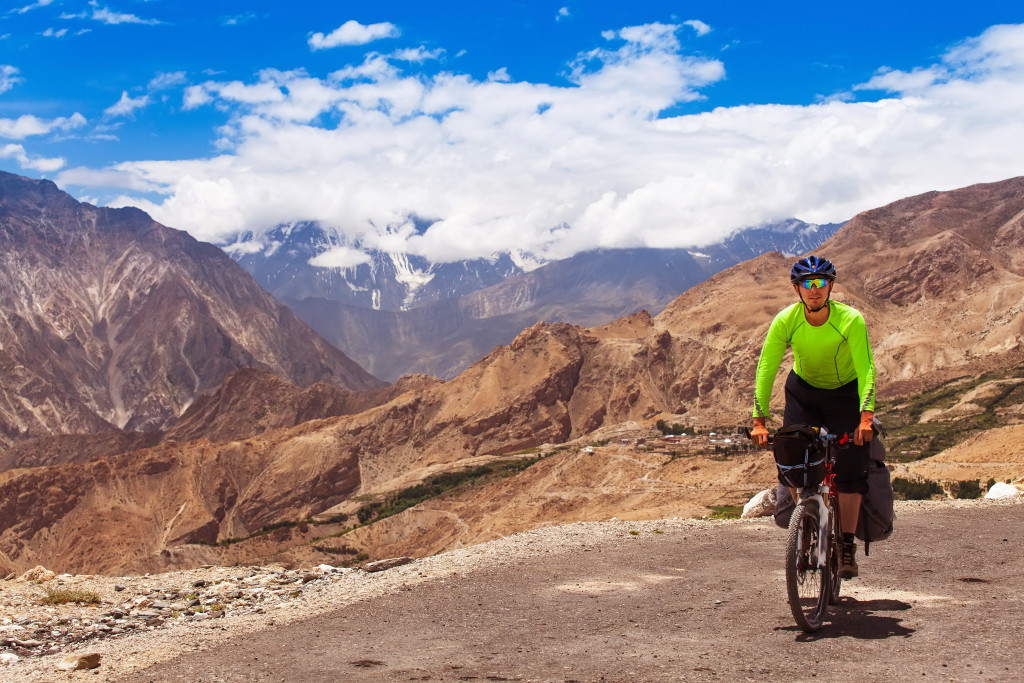 UPDATED Sept 2017: Cycling is a great way to see and experience Tibet. This post will tell you what you need to do in order to plan your cycling adventure in Tibet.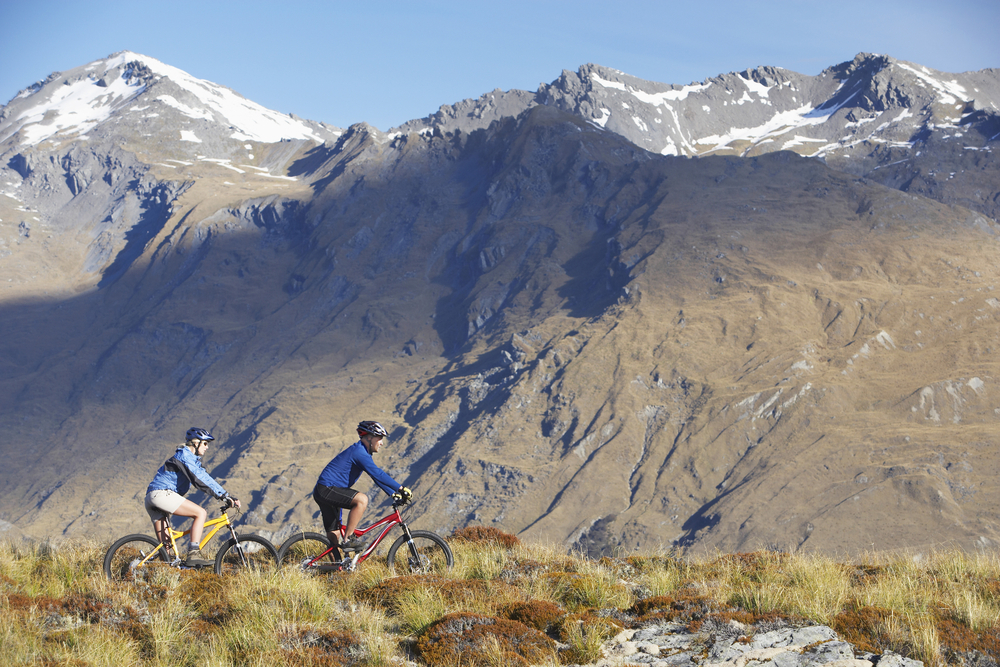 UPDATED September 2017
Is it possible to cycle in Tibet?
Many people ask if it is possible to cycle in Tibet. Not only is it possible to cycle in Tibet, it has become very popular over the past 15 years. The same travel regulations apply however, if you want to cycle. There is no independent travel and you still need to be part of an organized tour that includes travel permits, a tour guide and a private vehicle with a driver. There are NO exceptions to these regulations and these regulations most likely will remain in place for a very long time to come. This of course, causes the price of cycling tours in Tibet to be on the higher side.I have never met someone who has cycled in Tibet who regretted it! Most cycling trips in Tibet take 2 to 4 weeks. Even though you plan to cycle, the travel regulations in Tibet still requires all foreigners have a support vehicle to go with them. The support vehicle usually follows a few kilometers in front or behind you. The guide normally rides in the vehicle and is there if you have any questions about the route or the towns that you pass through. Unless you book a tour through a company that only arranges cycling tours, you will be responsible for all the maintenance of your bike.
Though it can be a little costly, cycling in Tibet Autonomous Region is a great way to see the area! There is nothing like cycling all the way to Everest Base Camp or to the Nepal border from Lhasa. For travel agencies arranging cycling journeys in Tibet, feel free to send me an email at: thelandofsnows@gmail.com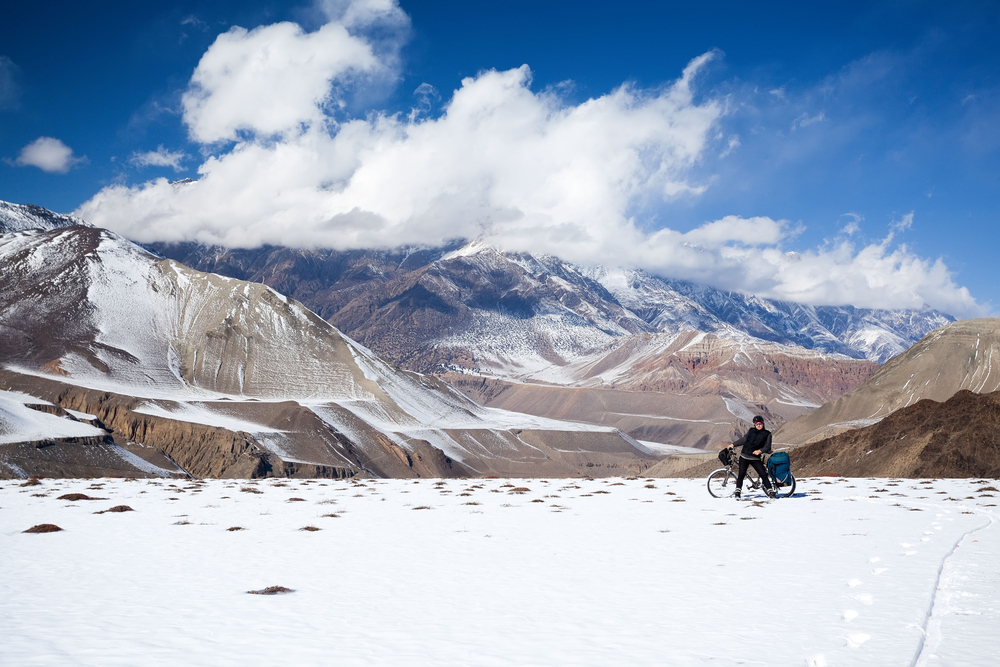 Popular Cycling Routes in Tibet
The Amdo and Kham regions  do not require travel permits or organized tours. These areas remain open to independent cyclists and offer some of the best preserved Tibetan culture on the Tibetan Plateau.
Most of the roads across the Tibetan Plateau have improved greatly over recent years. A lot of the popular cycling routes are now on paved roads. For those wanting to get off the beaten path, there are still dirt roads in fair condition that span across northern Tibet as well as more remote regions of the Amdo and Kham regions. The most popular route to cycle is from Lhasa to the Nepal border via Everest Base Camp. This route normally takes 12 to 15 days to cycle. The route around the Yarlung Valley going east from Lhasa is also a popular choice as is the long route out to Mt. Kailash in far western Tibet.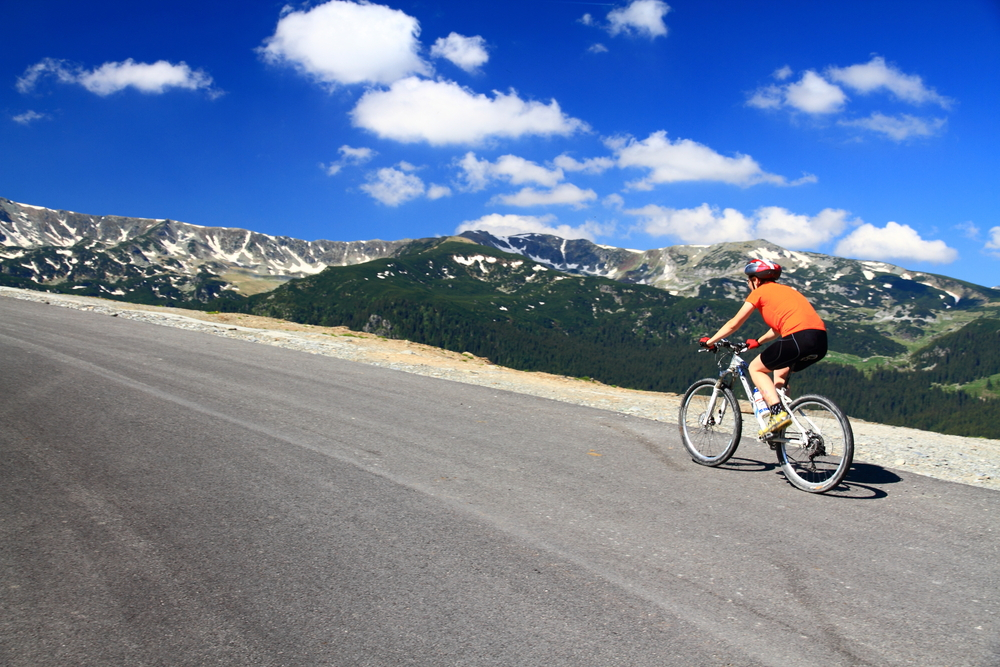 In the Kham region, the overland route from Kangding to Shangri La has become quite popular. Since this route lies in western Sichuan and northwest Yunnan provinces, no organized tour is required making this route affordable for all budgets. This area is rich in Tibetan culture, so don't feel like you are not seeing the "real Tibet" by taking this route. A popular cycling route in Amdo is the route from Chengdu to Xining via northern Sichuan, southwest Gansu and eastern Qinghai.
Do I have to cycle on a group tour?
In the Tibet Autonomous Region (TAR), group tours are NOT required. I know that many guidebooks and websites state that you need to be on a group tour in the TAR, but the truth is that you do not. While ALL foreign travelers must be on an organized tour through a travel agency, you do not need to be on a group tour with other people whom you don't know. There is a big difference between the terms "organized tour" and "group tour". However, due to the high costs of traveling solo on an organized tour, many people choose to travel in a small group in order to share the costs of a journey in Tibet. Again, you DO NOT need to be on a group tour, but it will be considerably cheaper. Right now, few travel agencies offer small group cycling tours in Tibet. So if you want to find others to join you to lower your costs, you will most likely have to look for them yourselves by posting on popular travel forums, such as Trip Advisor or Lonely Planet's Thorn Tree forum.
If you plan to cycle in Tibet and are not on a fully supported tour, make sure you bring a good tent, sleeping bag and other quality camping gear. There are towns along most of the popular cycling routes, but you will still need to camp in between towns. Though the Amdo and Kham regions, found in western Sichuan, northern Sichuan, Qinghai, southwest Gansu and northwest Yunnan provinces, are excellent and do not require any organized tour, all foreigners planning to cycle in the Tibet Autonomous Region MUST be part of an organized tour. There are many travel agencies that can arrange cycling tours with the required travel permits, tour guide, private vehicle and driver.
Arranging a Cycling Tour in Tibet
Arranging cycling tours in Tibet is very easy to do. Feel free to email me at  thelandofsnows@gmail.com  for recommended travel agencies to use when cycling in Tibet.