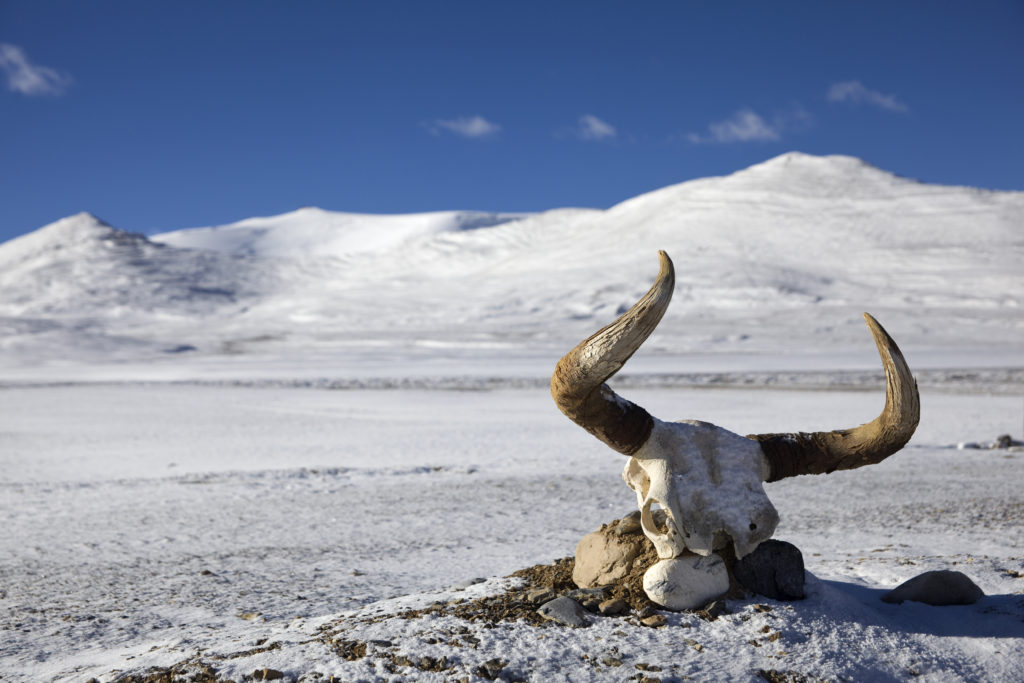 Deciding when to travel to Tibet is an important decision. Read this post for our expert advice on when to plan your journey to Tibet. Need more info? Email us: thelandofsnows@gmail.com
If you need further information on traveling to Tibet, or would like to book a quality journey to Tibet, please contact us here: Tibet Trip Planner
When to go to Tibet
Deciding when to go to Tibet is an important question. Unfortunately, there isn't a clear-cut answer as the best time to go to Tibet really depends on what you want to see and do. In reality, Tibet can be visited just about anytime of year, however, certain times of the year are better than others. Continue reading for my recommendations on when to visit Tibet based on the activity in Tibet you wish to do.
Best time for seeing Mt Everest
If seeing the big peaks of the Himalaya, including Mt Everest, is your main reason for going to Tibet, here are the months that offer the best chances of clear skies:
January thru mid/late February
April thru early June
Mid September through December
January and February can be quite cold across Tibet, but the skies are usually clear. Snow is possible, but large accumulation in winter is rare. As long as you dress appropriately (see Tibet Packing List), the winter months can be a great time to visit Tibet and go to Everest Base Camp (click link for more info).
April thru early June are excellent months for great mountain views. The weather is considerably warmer than the winter months and it is the shoulder season meaning there are not so many tourists compared to the summer months. I have led photography journeys to Everest Base Camp each April and May for the past 7 years and have always had clear views.
The summer months from late June through early September typically bring clouds and some rain, which reduces the chance of seeing a clear view of Everest and other peaks. It is still possible to see Everest, but you likely will not get a good, clear view of the mountain that lasts a long time. Often, the best views during the summer months are either at sunrise or sunset. During the daytime, clouds can obstruct the peak.
The autumn and early winter months from mid September through December usually bring clear skies, though by late November temperatures at higher elevations like Everest base camp can be quite cold. The high season for tourism in Tibet ends in mid October making November a great month to go to Tibet.
NOTE: Tibet closes every year from mid or late February through the beginning of April each year. For more details on this annual closure, go to the following link: Tibet Closed Each Year in February and March
Best time to trek Mt Kailash
The 3 day trek around Mt Kailash (click link for more info) is one of the most popular treks in Tibet. Mt Kailash is located in far western Tibet and has a different climate than most other areas of Tibet. Because of the high altitude of western Tibet, the trekking season is limited:
Early May thru mid/late October
Of the months from May thru October, I recommend June, September and October as the best months to go to Kailash. These months typically have clear weather allowing great views of the mountain. The summer months (July and August) at Kailash are drier than Lhasa and other areas of Central Tibet, however, thousands of Hindu pilgrims usually go to Kailash then. The trek around Kailash can be very busy in July and August, therefore I recommend avoiding those months.
Typically the small guesthouses and teahouses around Kailash close by late October or very early November because of severe cold weather and possibility of snow. For that reason, few travel agencies will arrange treks to Kailash after mid October.
Best time for experiencing Tibetan nomadic culture
Unfortunately, the best months for experiencing Tibetan nomadic culture and seeing clear views of the big peaks do not line up together. If your main reason to go to Tibet is to visit Tibetan nomads, here are the best months:
June thru early September
The summer months in Tibet are the best for seeing nomads on the high grasslands with their yaks and sheep. These months can certainly bring clouds and rain, but if you want to experience traditional Tibetan nomadic culture, June through September are the best months to go to Tibet.
Best time to experience Tibetan farming culture
Eastern and Central Tibet both have large farming areas. Traveling through the farming areas of Tibet is quite fascinating and educational. Here are the best months to experience Tibetan farming culture:
April (planting)
Late September and October (harvest)
Farming culture is quite fascinating to experience in Tibet. The best places to see this are areas between Lhasa and Shigatse, between Gyantse and Shigatse, between Lhasa and Tsedang and in the eastern Tibetan regions of Kham. In April, farmers go out and begin tilling and planting their fields. Usually the whole family goes out to work. Many families still use horses and yaks to till the ground. Most farmers are quite happy to let foreign travelers experience their day-to-day life and are quite open to people taking pictures.
In the autumn months from late September through mid October, farmers begin harvesting their crops of barley and wheat. This is also a great time to experience a traditional part of Tibetan culture.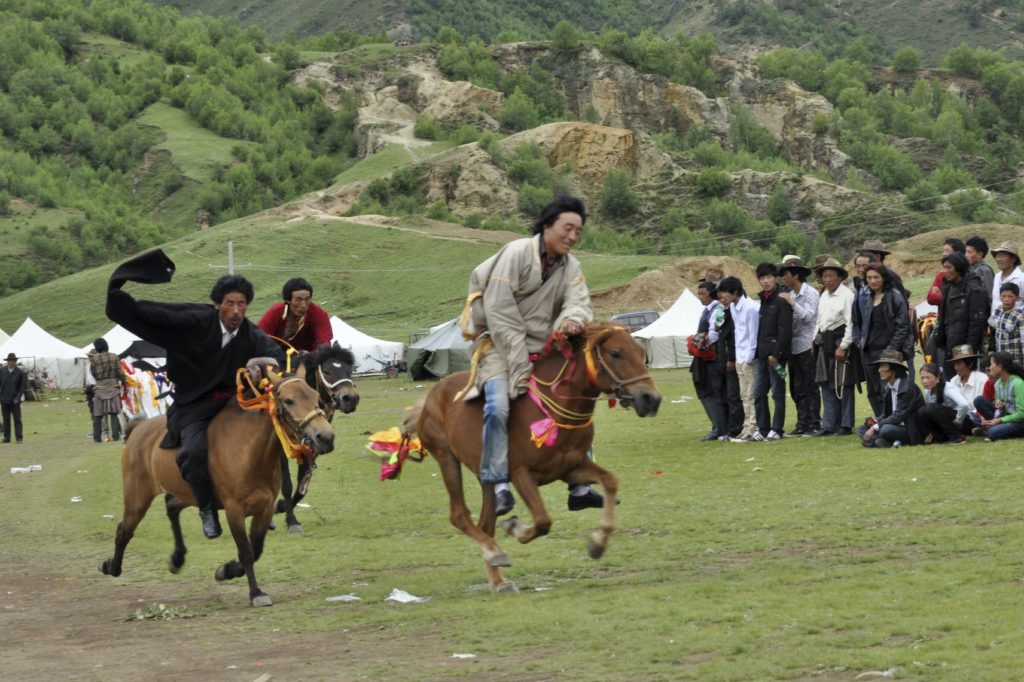 Best time to go to a Tibetan Horse Festival
Horse festivals are an important part of Tibetan culture, especially to those living in eastern Tibet. Nearly all communities in the Amdo and Kham areas will have horse festivals, with some being small and only having a couple hundred spectators. Other horse festivals can be large with over 35,000 people attending. Here are the best months to experience a Tibetan Horse Festival:
The largest horse festival is probably the Jyekundo (Yushu) Horse Festival, which takes place in the Kham region of Qinghai province (meaning NO organized tour is required to go here!). This festival draws many tens of thousands of spectators and runs from July 25 until July 30. Booking hotels can be nearly impossible without an advance booking.
After a rather long drought of not being held, the Lithang Horse Festival has resumed, though it is smaller than it was 10 years ago. Lithang is located in the Kham region of Western Sichuan (again, no organized tour required). This festival goes from August 1 to August 5.
The largest horse festival in the Tibet Autonomous Region is probably the Nagchu Festival, which is held 6 hours north of Lhasa. This festival will require an organized tour in order to attend. The festival is held each year from August 1 to August 5.
The Machu Horse Festival is one of the largest in the Amdo region. It is located in southwest Gansu province, so again, no organized tour is required. This festival begins each year in mid August and lasts for 5 days.
The annual Gyantse Horse Festival takes place either in mid June or mid July each year. As this is located in the Tibet Autonomous Region, a full organized journey is required. If you are interested in this festival, contact me and I will put you in contact with a reputable travel agency.
Best time for trekking in Tibet
The trekking season for Tibet is from late April through mid/late October. Earlier or later than that and the weather is too extreme for trekking so few, if any, travel agencies will risk arranging a trek. During the trekking season from late April thru late October, the best months are:
early May thru late June
early September thru late October
The months listed above are generally dry giving you good views of the mountains, along with good conditions for camping and trekking. You can trek during the summer months of July and August, but it will most likely rain at least 3 times per week and the skies will be quite cloudy during the day, obscuring the mountains. With proper clothing an good camping equipment, you can certainly trek in the summer in Tibet and be fine.
Can you visit Tibet in the winter?
I am often asked if you can visit Tibet in the winter. The answer is YES! Most places in Tibet, including Everest Base Camp, can be visited in the winter time. There are some places, such as Nam Tso Lake, Mt Kailash and other trekking route, that cannot be visited/completed in the winter time. However, almost all other places can be visited in winter time. If you are a budget traveler, it will be nearly impossible to find a group tour to join in the winter as there are few travelers during that time, but you can certainly do a private journey.
For more info on visiting Tibet in the winter, read this post of mine: Is Tibet too cold to visit?
Summary: Best Time to Visit Tibet
Tibet can be visited anytime of year, however certain months are better than others, depending on what activity you wish to do. The best time to visit Tibet really depends on what your goal is in visiting Tibet.
Best months for seeing Everest clearly are January, February, April, May, October, November and December
Best months for trekking Kailash is from early May through mid October
Best months for seeing Tibetan nomads on the grasslands are from June through September
Best months for seeing Tibetan farmers in the fields are April, September and early October
Best months for Tibetan Horse Festivals are July and August
Most areas of Tibet, including Everest Base Camp, can be visited even in winter
Tibet is closed EVERY year from mid February through early April. You cannot visit Tibet during that time.
If you have any questions about the best time to visit Tibet, or would like information on booking a journey to Tibet, send an email to: thelandofsnows@gmail.com