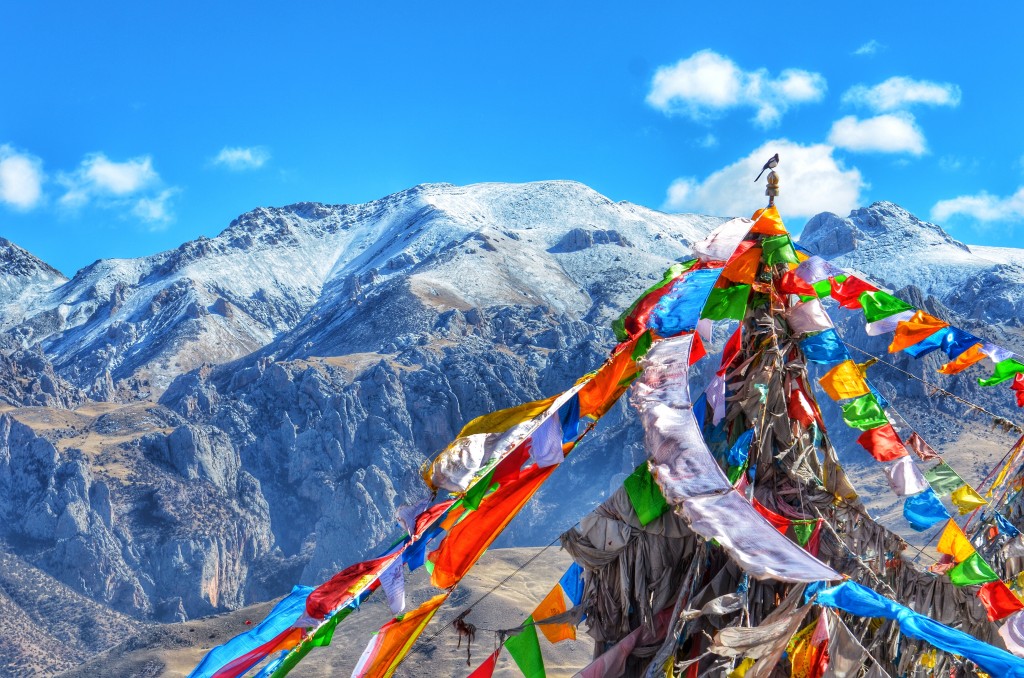 Travel regulations for Tibet change every year. This post will keep you up-to-date with the current travel rules for foreign travelers.
Check the 2016 Tibet Travel Regulations Here: 2016 Tibet Travel Regulations
Each year I do my best to keep up-to-date on the various travel regulations and restrictions across the Tibetan Plateau. Tibet, including the regions of Amdo and Kham, can sometimes be politically unstable. When areas and regions are unstable, the government (not travel agencies) either closes specific areas or imposes travel regulations, such as group travel. It is important to remember that it is not the travel agencies who impose or even want these regulations, but rather it is the Chinese government who hands down these travel restrictions. Travel agencies must abide by the regulations given to them by the Chinese government.
ALL OF THE INFORMATION BELOW WAS CURRENT WHEN WRITTEN, BUT COULD CHANGE AT ANYTIME WITOUT ANY NOTICE!
Lhasa and the Tibet Autonomous Region
Currently, Lhasa is OPEN to most foreign tourists! Permits began being accepted again on 24 March 2014. The current regulations state that no group travel is required. Solo travelers can apply for travel permits. Also, mixed nationality groups can also apply for permits. The only exception are travelers from Norway. Currently, travel permits are NOT being given to Norwegians.
Remember….permits are just 1 thing that you need in order to travel to the Tibet Autonomous Region! You also need a tour guide, a private vehicle and driver….no exceptions. Only a travel agency can arrange these for you. For recommendations on which travel agency to use, please send me an email at: thelandofsnows@gmail.com
As they did for most of last year, the Tibet Tourism Bureau (TTB) is requiring all foreign travelers going to Lhasa to pay a tour deposit in advance before they will process travel permits. The deposit depends on the length of your tour and ranges between $500 USD and $1000 USD per person. This sounds strange (and is!), but this deposit is required before your permit can be applied for. This deposit goes towards your tour cost and must be sent to the travel agency you use at least a few weeks before you plan to arrive in Lhasa. This is NOT a rule the travel agencies are making, but rather is a rule handed down to travel agencies from the Tibet Tourism Bureau. So, when your travel agency asks for this deposit, please understand why they are doing it.
Everest Base Camp is open to foreign travelers. There is road construction going on between the village of Chay (located just north of the Pang La/Geu La Pass) all the way to the village of Chodzom. Because of this construction, all vehicles going to EBC are being rerouted through Old Tingri. The road from Old Tingri to EBC is 60 kilometers long. It is still a dirt road, however the condition of the road has improved over the past year. It is possible to go to the Pang La Pass, but no further. Road construction should be finished by Summer 2015.
Western Tibet and the Kailash Region (all of Ngari Prefecture) will be closed for the rest of 2014 starting on 1 October. No real reason has been given on this closure. This means that not only Kailash will be closed, but also Lake Manasarovar, the overland route to Xinjiang, Guge Kingdom and all other areas of Ngari Prefecture. Expect Kailash and the rest of Ngari Prefecture to reopen in April 2015.
The holy lake of Lhamo Lha Tso is temporarily closed due to road construction. Lhamo Lha Tso will most likely be closed until at least early to mid autumn while the road is worked on.
All of Chamdo prefecture, with the exception of Rawok Lake (which is only 8 kilometers inside Chamdo prefecture), has been closed to foreign travelers since 2008 and remains closed for 2014. It is unlikely that this area will reopen this year or anytime soon. This means that the overland routes from Sichuan (Chengdu) and Yunnan (Kunming and Shangri La) will not be able to take place again this year. Coming from Yunnan and Sichuan, you will only be able to travel as far as the border of the eastern Tibet Autonomous Region. You will not be allowed to cross into the TAR. Other closed areas in the Tibet Autonomous Region include some of the ultra-remote counties of Nagchu Prefecture that are east of Amdo county (not to be confused with the Amdo region located in the far northeast corner of the Tibetan Plateau).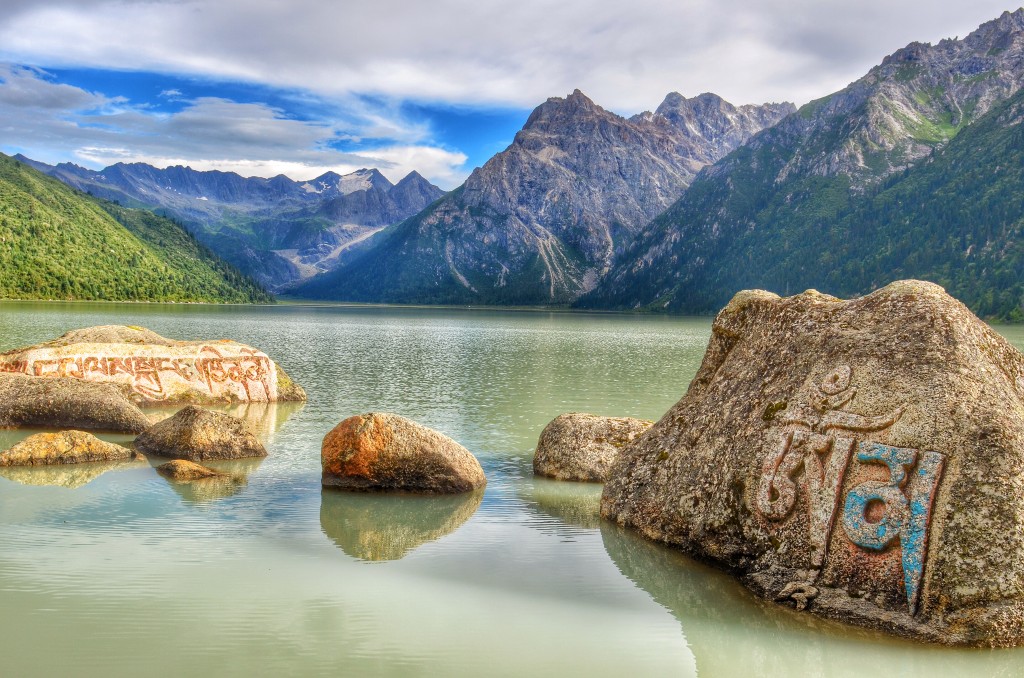 The Tibetan Regions in Qinghai Province
Over 95% of the land mass of Qinghai is designated as "Tibetan Autonomous Prefectures". Qinghai is divided into 6 Tibetan Autonomous Prefectures while one other prefecture has a large amount of Tibetans as well. Over the past 3 years, there have been numerous self-immolations and small protests throughout the province, especially in and around the town of Rebkong, known as Tongren in Chinese.  It seems that foreigners can go there right now, but the situation could change at anytime.
The Amdo regions of to the south of Qinghai lake (Tsolho / Hainan prefecture) are all open as are all counties in Golok prefecture. While open to foreign travelers, some counties in Golok require travel permits that are inexpensive and easy to arrange. The counties in Golok that require travel permits are Darlag (Dari), Gabde (Gande) and (Padme) Banma, though at times Banma county is completely closed. Permits for these 3 counties can be easily obtained from the main Public Security Bureau office in the prefecture capital of Machen (Dawu) for around 60 RMB per person. The two counties that lie along the north shore of Qinghai Lake, Gangtsa (Gangca) and Haiyan are both open to foreign travelers, while the two counties that lie to the north of those 2 counties, Menyuan and Qilian, remain closed as they have been for the past 20 years.
In November 2013, government officials from Beijing traveled to Yushu to officially announce that the area had been rebuilt. Jyekundo, the capital city of Yushu prefecture, is now finished being rebuilt from the April 2010 earthquake that destroyed the region. There are now many good hotels and restaurants to choose from. All 6 counties of Yushu prefecture are open to foreign travelers. This remote and isolate prefecture, at 97% Tibetan, has some of the best preserved Tibetan culture remaining in Tibet.
The large prefecture of Tsochang / Haixi in far western Qinghai has had some closures in place for more than 20 years. The small city of Golmud is open, but the counties of Delingha and Wulan are permanently closed to foreigners.
The Tibetan Regions in Sichuan Province
Western and Northern Sichuan each contain a Tibetan Autonomous Prefecture. Ngawa / Aba prefecture, part of the traditional Tibetan region of Amdo, is located in northern Sichuan and has had some areas of major unrest the past 2 years. Ngawa / Aba county, one of 13 counties within the prefecture, has been closed for most of the past 4 years, but I heard a few reports of foreigners being able to stay here for 1 night this year. I recently drove through here and saw no checkpoints in town and had no problems driving through. However, stay here at your own risk as things can change without notice. Heshui county, for unknown reasons, is closed and has been for several years. The counties of Dzamtang (Rangtang), Marthang (Hongyuan) and Zoige (Ruo'ergai) have also had political unrest recently, but are currently open to foreigners.  Often times the only way of finding out if these counties are open, are to go there and find out first hand. Local police will always say the area is "open", even if it is closed. If the area is unexpectedly closed, the police will not fine you or detain you, but kindly ask you to leave. Some guidebooks report that all of Ngawa / Aba prefecture is closed and that simply isn't true. While Aba county has had some issues in the past and has been closed for most of the past 4 years, the majority of Aba prefecture is open.
Garze prefecture, part of the traditional Tibetan region of Kham located in western Sichuan, is currently all open to foreign travelers, including Sertar. However, even though this area is open, sometimes (though not often) the bus stations in Chengdu and Shangri La (Yunnan province) refuse to sell foreigners bus tickets going to counties within this prefecture. This is usually because the bus station attendant is not sure whether the region is open or not and since they don't know, refuse to sell tickets to foreigners to be on the safe side. There is a small bus station in the Tibetan District of Chengdu, known as Wu Hou Ci. In front of the Kangding Hotel, there is a small bus station that has 2 daily buses leaving each morning to Kangding. This bus station will almost always sell tickets to foreigners even when the other bus stations will not.
The remote Tibetan Autonomous County of Muli, located in southwest Sichuan province, also is open at this time to foreign travelers.
The Tibetan Regions in Gansu Province
Gansu province has one Tibetan Autonomous Prefecture that is part of the traditional Tibetan region of Amdo. Gannan prefecture has been a hot-spot for political unrest for more than 6 years. Along with several small protests, there have been more than 2 dozen self-immolations in this area. However, this region (including Xiahe and Labrang Monastery) remained open to foreign travelers all year in 2013. This area is also open to foreign tourists for 2014. The only exception is the seldom visited county of Drugchu (Zhouqu) in the far eastern region of Gannan prefecture. All other counties are open.
The Tibetan Regions in Yunnan Province
Yunnan province has one small Tibetan Autonomous Prefecture. Dechen (Diqing) prefecture is part of the traditional Tibetan region of Kham and is centered around the large town of Shangri La (Gyelthang in Tibetan). A devastating fire destroyed the Old Town in Shangri La in January 2014, which was the main tourism draw for the area. It will take at least 1 or 2 years for the Old Town to be rebuilt.
This prefecture is currently open and only very rarely closes to foreign travelers. However, sometimes (though not often) the bus station in Shangri La will refuse to sell bus tickets to foreigners going north to Xiangcheng or Daocheng counties located in western Sichuan even when these areas are open to foreign travelers. This is usually because no one has notified the bus station that western Sichuan is open and in order to be on the safe side, the bus station attendant won't sell tickets to foreigners. So far this year, I have not heard of anyone having issued buying bus tickets from Shangri La to western Sichuan, so hopefully this problem won't happen anymore.
The travel regulations for all areas of the Tibetan Plateau could change at anytime without any notice. There is no official website or other reliable source of information that posts the travel regulations and closures in Tibetan areas.  I will do my best to keep this post updated throughout 2014. Do keep in mind that it is not the travel agencies who make the travel regulations or close specific regions. These decisions are all made by the higher level government of each specific area.
If you have any questions regarding travel regulations or anything else travel related to Tibet, send an email to thelandofsnows@gmail.com